About The Artist
Chansrinual laid the groundwork for a new technique that he formally established. In his newer series of works, the artist starts by melting and squeezing solid acrylic before overlaying and implanting them into the canvas. This allows the paint to construct itself with a three-dimensional effect, augmenting the sense of depth. The experimental technique is furthered as the artist uses metallic colours to refine his work, instilling a modern tone. These techniques engenders a new appealing texture for his subject - his newfound inspiration for mountains. Chansrinual captures the majestical form and essence of the mountains, allowing the viewers to awe in gaze at the ethereal beauty it brings. The magnificence of the mountain scenery transport viewers to experience a placid sense of harmony.
Read more


Mountains are adored by Chansrinual for their nobility and quality of scenic beauty. He was inspired by mountain visits and sceneries from the peak, exuding a peaceful emotion amongst vast complexities present in the world. His latest 'Grand Mountain' series pays tribute to this remarkable phenomena, the greatness that mother nature has to offer for people. Chansrinual believes in true nature leading us to our pure emotions, a sanctuary where we seek resolution and comfort. His passion for nature will continue to relieve spirituality beliefs, as he progresses on the canvas with the spirit and creativeness of a true artist.
Exhibitions
Exhibitions & Awards

1992 3rd prize - Toshiba Art Award
1995 12th Contemporary Art Exhibition
1997 Contemporary Art Exhibition in Commemoration of 55th Anniversary of the Faculty, Painting Sculpture and Arts, Silpakorn University at the National Gallery, Bangkok
2000 Announcement of Frame - ASEAN Art Award, Phillip Morris 2000
2003 "Life & Nature" at The Grand Hotel - Bangkok
2004 72nd Anniversary Queen Sirikit Exhibition
2007 The Dusit Thani Hotel - Bangkok
Videos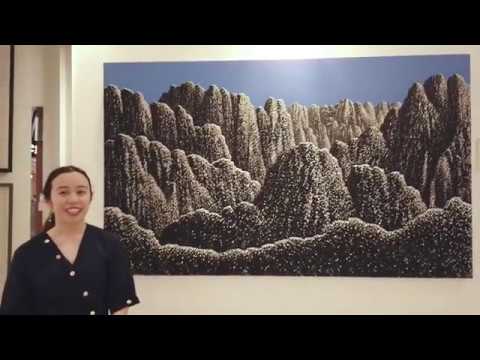 Art introduction - Chansrinual, Soulmates
Chansrinual
Discover more about Chansrinual's stunning landscapes with Sarah!
You May Also Be Interested In