About The Artist
Eva Armisen is a Spanish artist who is well-known for her child-like style, which never fails to charm the viewers of her works. The subjects of her works often touch on family, love and togetherness, with the depiction of simple moments in everyday life. The characters in Eva Armisen's artworks go through their everyday lives with sweet smiles on their faces, reminding us of the joy in treasuring the small and simple moments in our lives. Armisen's works have been exhibited and collected all over the world, in South Korea, Spain, Hong Kong, USA and Singapore.
Read more


Armisen has created several publicity campaigns and promotions for Coca-Cola, O'2nd, SkinFood Cosmetics, tmtplaza SinoGroup Hong Kong, L'illa Diagonal de Barcelona, Federica Arancello, Nike, Uned, International Clowns Festival in Andorra, La Roca Village, La Demba Hotel, Casa Décor, Mono Clab, Flamenco clothing store, TV3, El terrat, Kukusumuxu and Planeta.

Videos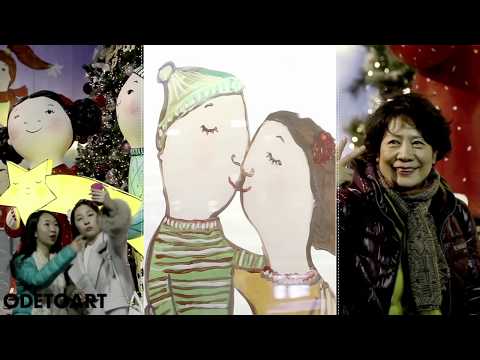 Eva Armisen Project Compilation
Eva Armisen
The works of Spanish artist Eva Armisen have captured the hearts of thousands worldwide. Eva's presence is huge in Asia, especially in South Korea, where she has held several exhibitions and collaborations in the past decade, including publicity campaigns and promotions for Skinfood Cosmetics, Corelle, OLA EC, Hana Bank as well as exhibitions with Gana Art Park, Hangaram Museum, and Jang Heung Art Park Children Museum. Discover some of the artist's past projects in this video!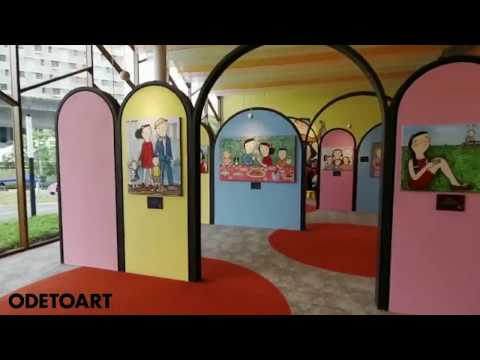 Eva Armisen x Ode To Art at OLA EC
Eva Armisen
Discover the art of Spanish artist Eva Armisen, which brought light and joy to the OLA EC show flat and sales gallery.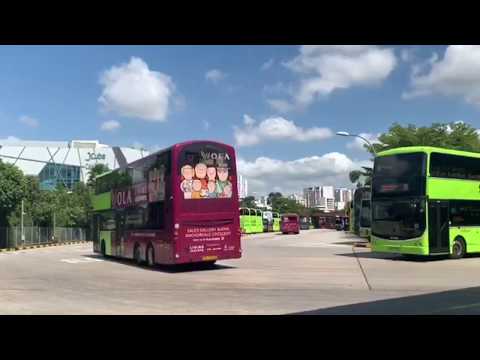 Eva Armisen x OLA EC buses
Eva Armisen
Eva Armisen's charming artworks were seen on buses all over Singapore, in collaboration wit OLA EC for their inaugural launch! Did you spot any of these distinctive characters?
You May Also Be Interested In