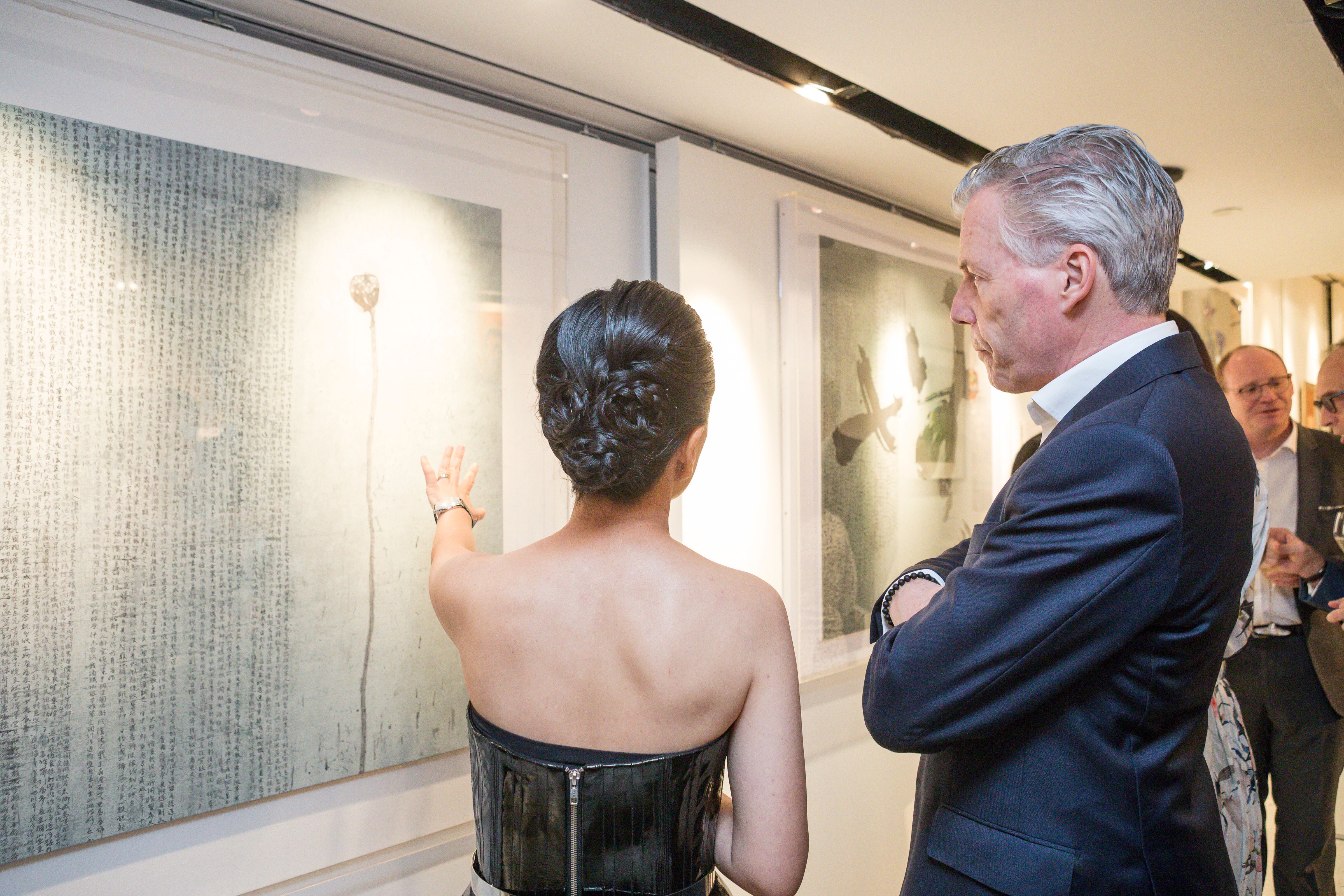 On 23rd of February, Ode to Art gallery had the privilege and honour of hosting Mr Torsten Muller-Otvos, the Global CEO for Rolls-Royce Motor Cars for an exclusive collaborative dinner event, featuring one of the gallery's most beloved artist, Singaporean ink painter, Mr Hong Zhu An.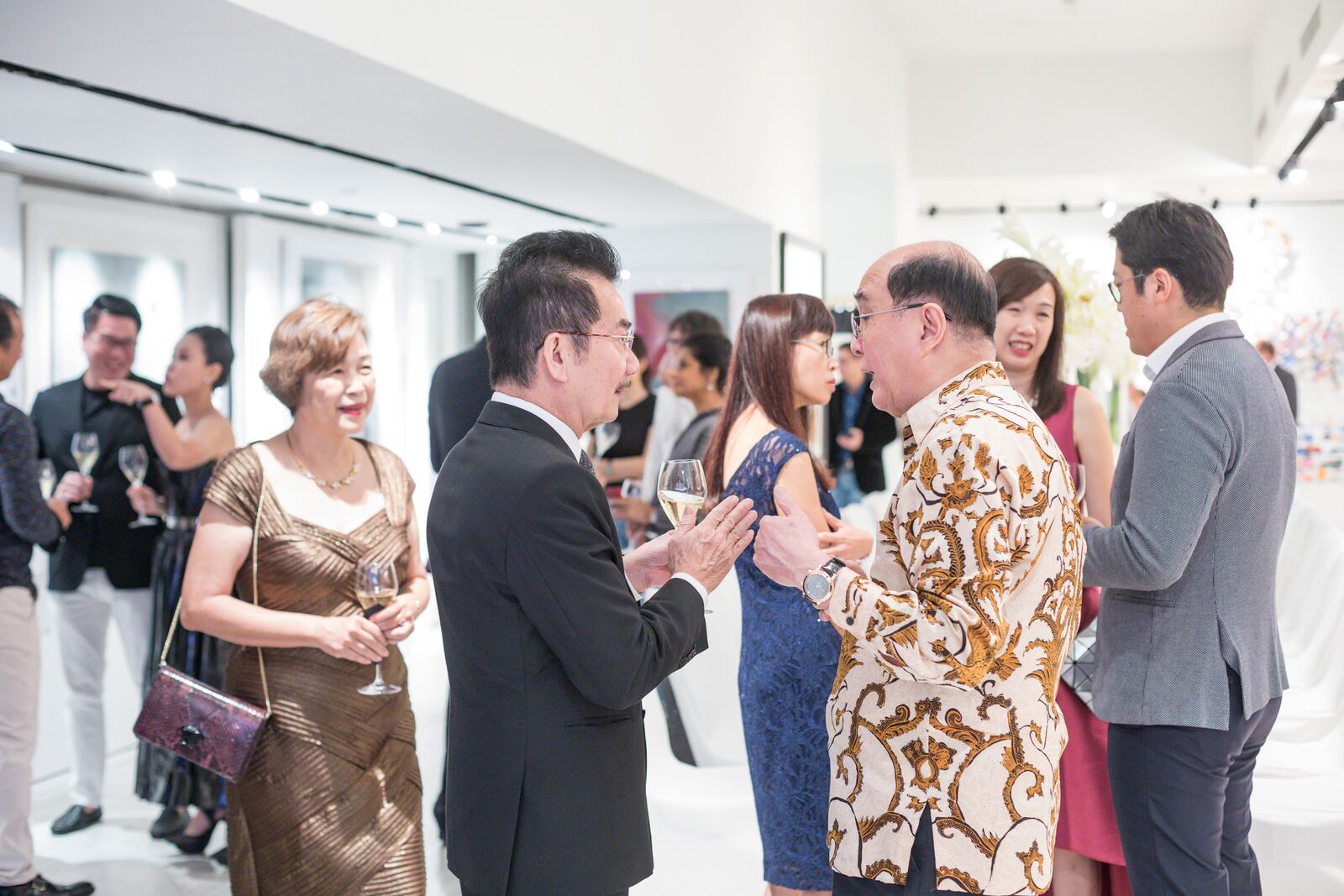 Our special guests also included the gallery's dearest friends and clients, turning our usual art viewing facilities into an open space, perfect for an intimate 'one night only' dinner. Mr Torsten Muller-Otvos, who has been the Global CEO for Rolls-Royce Motor Cars since 2010, who was in Singapore for two nights, was keen to meet and interact with like-minded people to discuss the social-cultural climate of Singapore's art scene and her surrounding regions.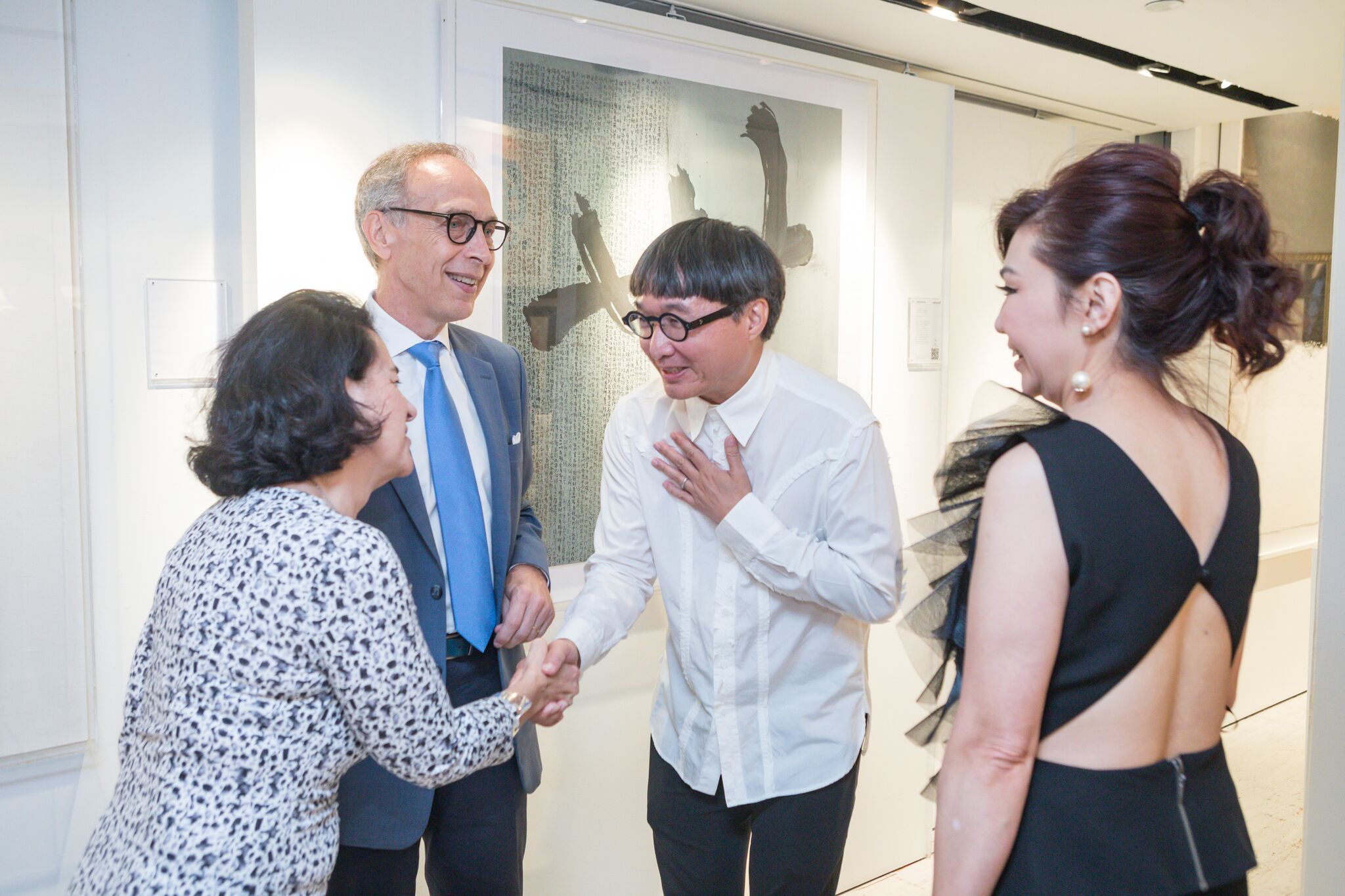 At first glance, Ode to Art Gallery's collaboration with the Rolls Royce brand may seem an odd fit, but is in fact well-suited and appropriate, as members from both ends share a humble and appreciative outlook for artistic elegance and beauty. Mr Torsten noted that the marque spends nearly 800 hours to craft and personalise cach car for their customers, a long, grueling process that is similar to how an artist slaves over their creative process to create their works. That was why the contemporary art gallery at Raffles City Shopping Centre provided an apt setting for an intimate get-together with car lovers and art enthusiasts alike.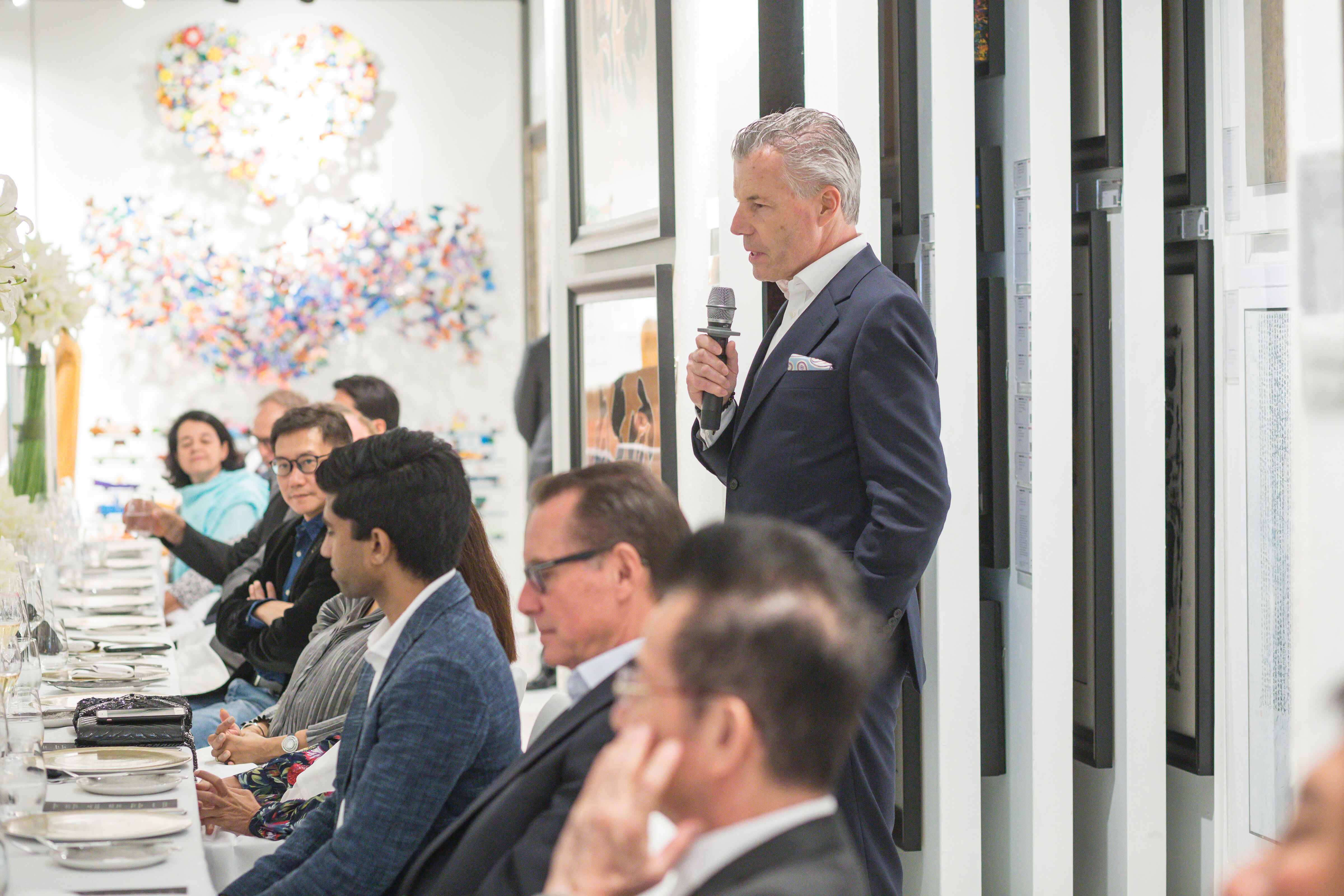 Mr. Torsten's passion and dedication to his company's promise to create vehicles that are "nothing better money can buy" was beautifully underscored by his speech later on that evening, where he affectionately referred to them as "Tailor-made objects of art", well in line with the gallery's artful showcase of contemporary art wistfully brightening the evening's lively atmosphere.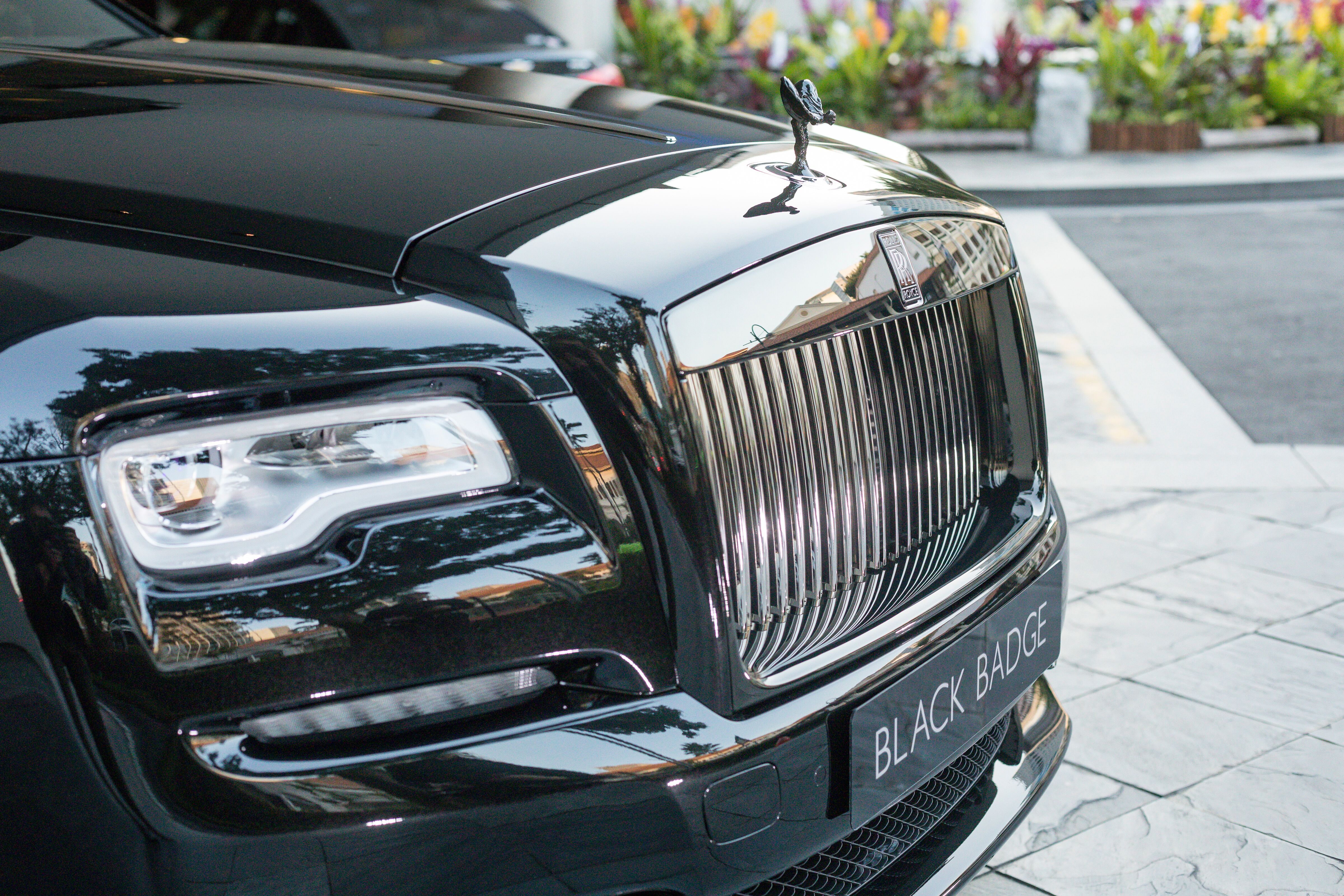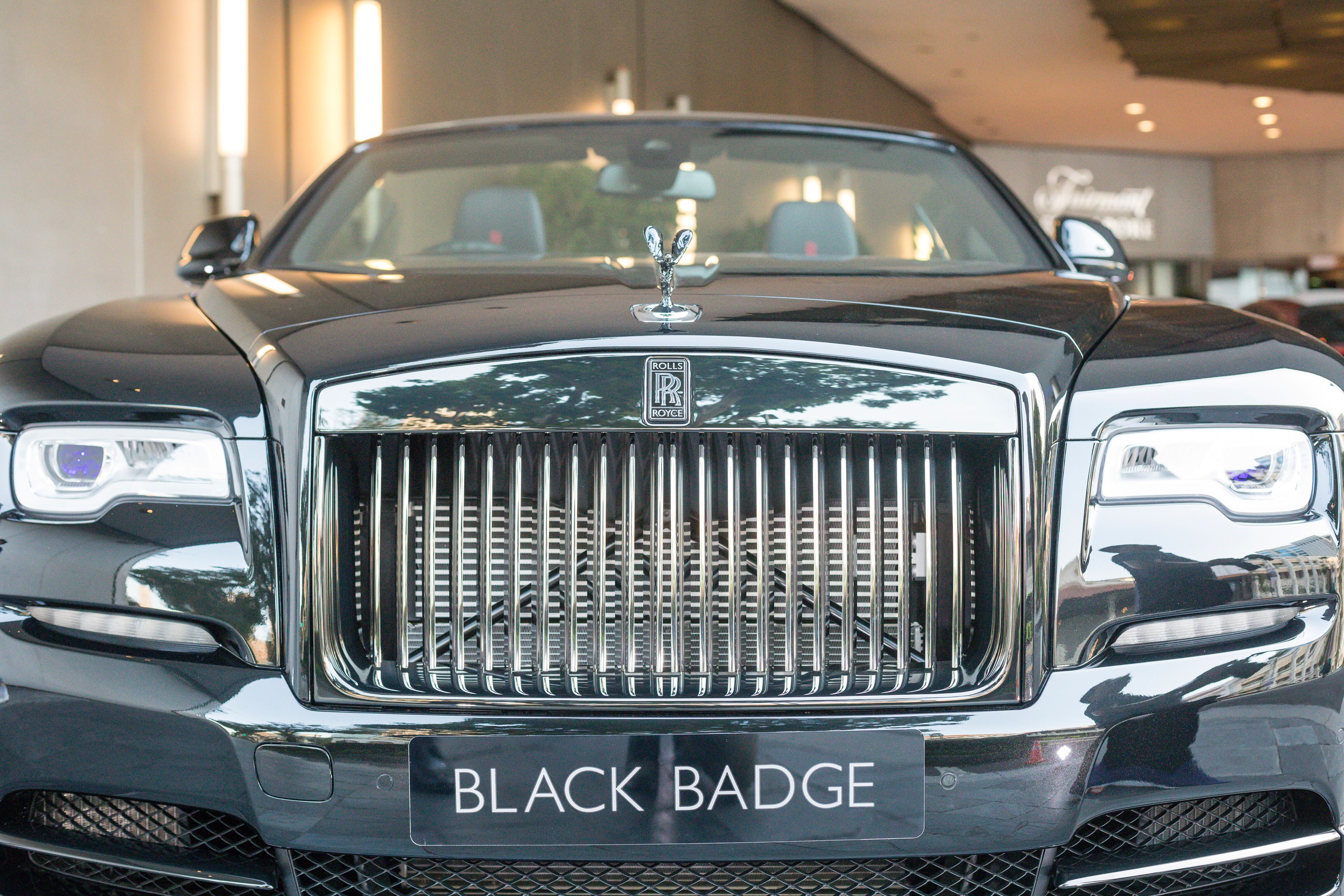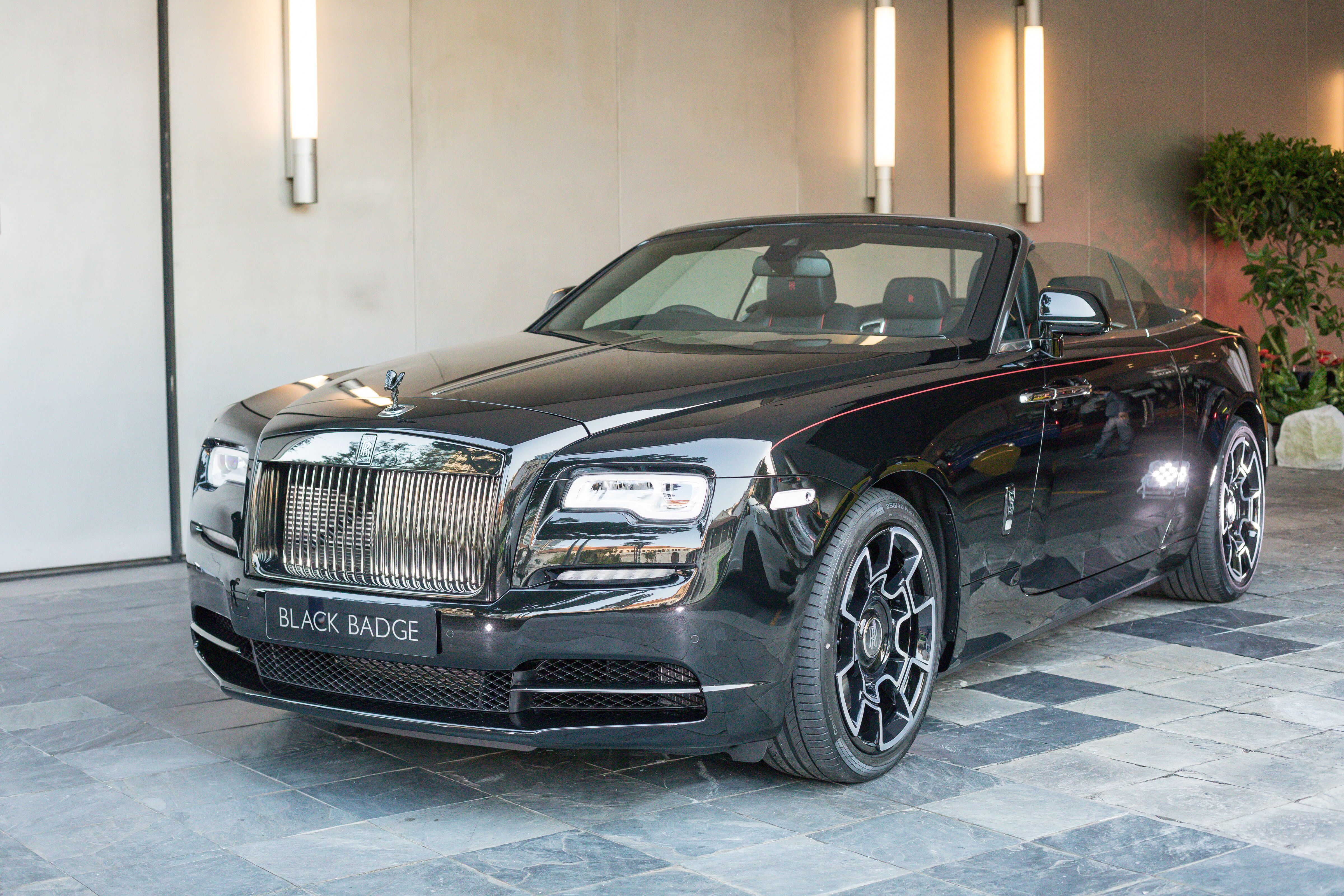 The former also generously featured their 'Black Badge' car model at the entrance of the Fairmont hotel that night, the sleek black masterpiece of sculptural grace making a statement with its bold design and intense aura. The dark black coat of the vehicle is accentuated by the brilliant sparkle of its chrome finishes, making it a foreboding symbol of power, speed and elegance.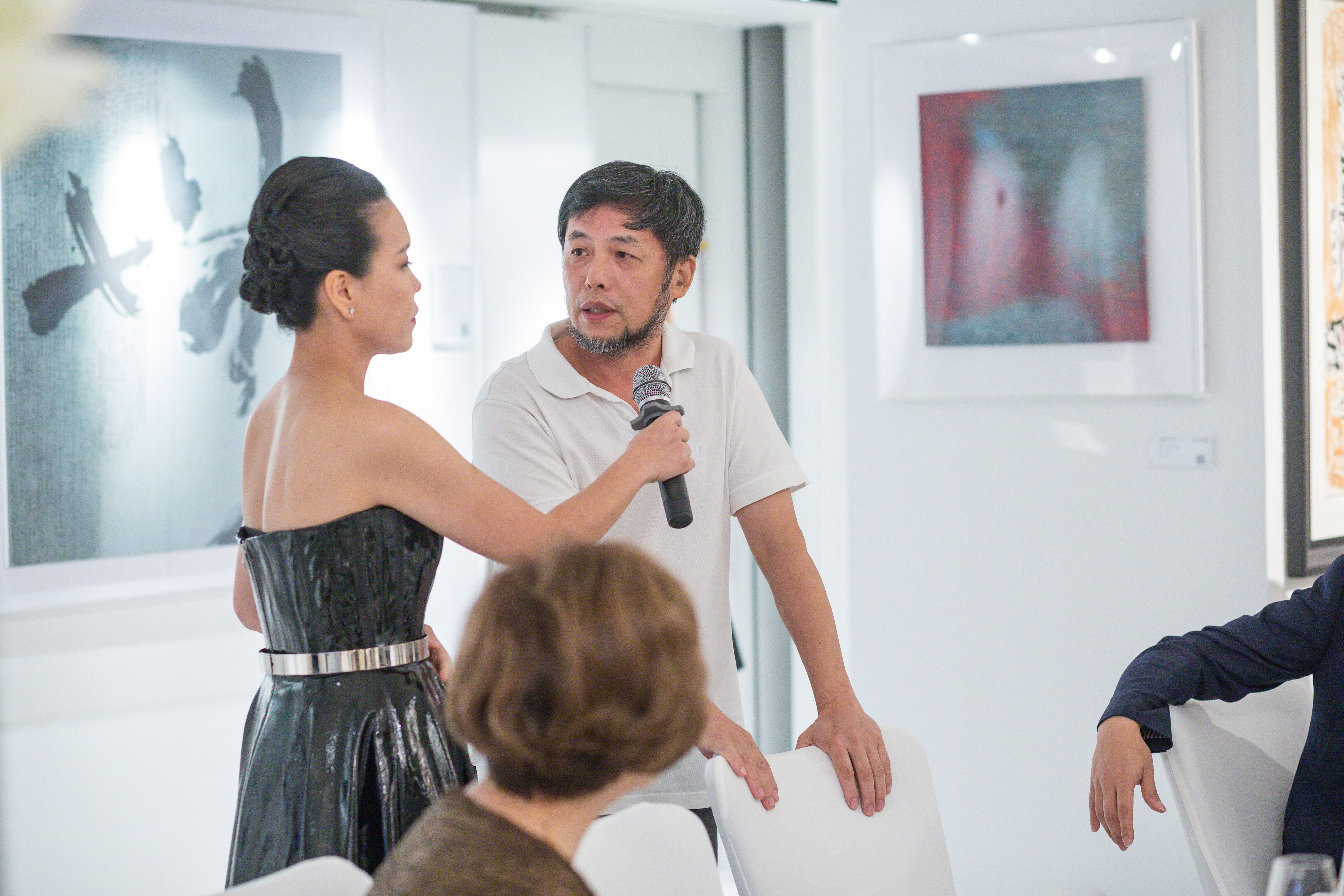 The evening's programme featured a short discussion by one of Singapore's finest artist, Hong Zhu An, whose work was the main feature of the gallery that night. Hong shared with us the story behind his craft and philosophy, enrapturing all with his brilliant Chinese ink paintings, created in a unique fusion of eastern art and Minimalist western composition, each a masterful balance of light, dark and poetry.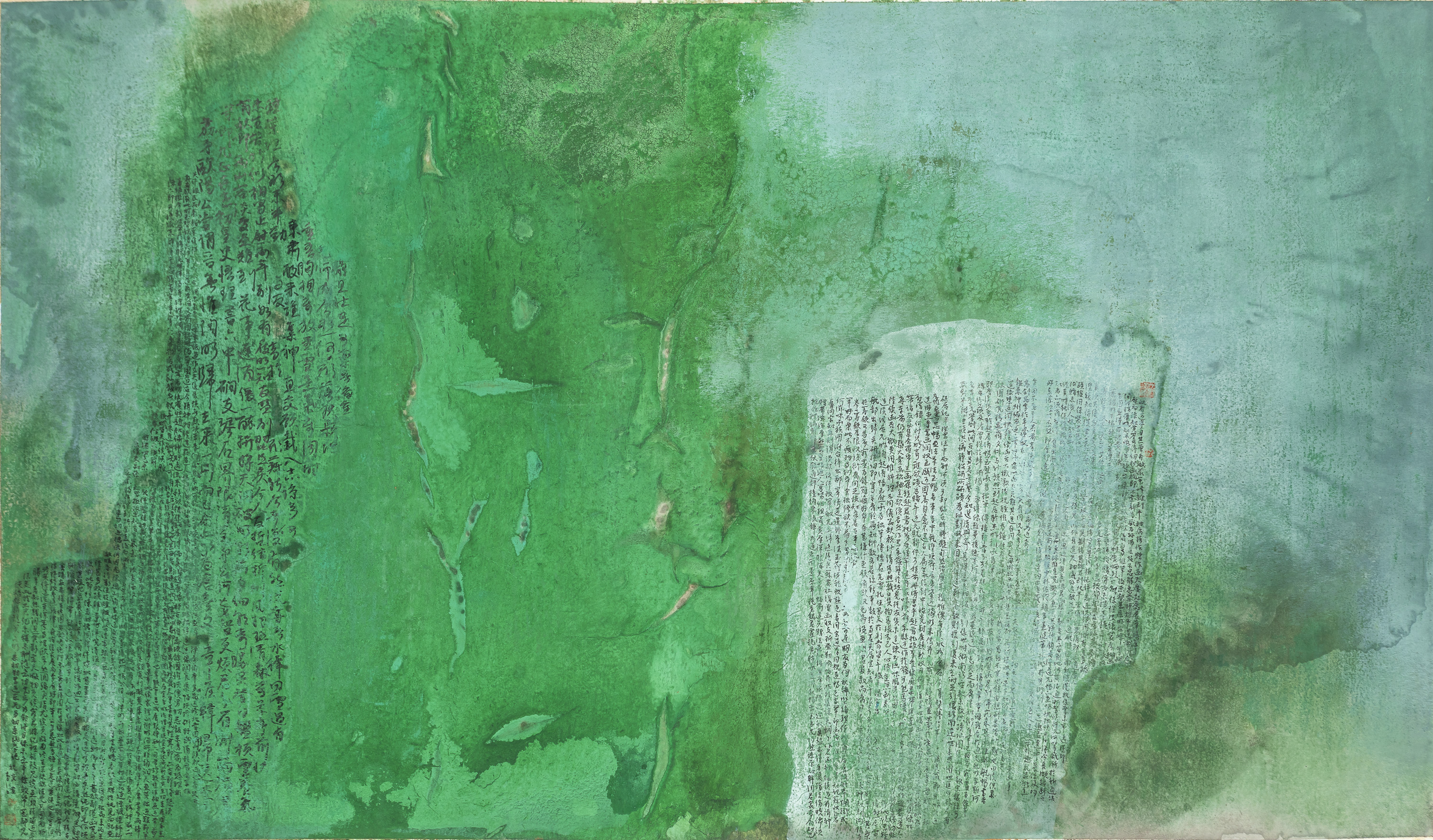 如玉 Emerald, Hong Zhu An
Chinese-born Hong Zhu An (b. 1955) is one of the finest artists in Singapore today. Trained under famous art scholar Wang Zidou at the Shanghai Art and Craft Institute, the artist is proficient in both Chinese and Western Art. Painting in acrylic and ink, his works exude a serenity and energy that calms the mind and offers insightful abstract interpretation alongside enchanting visuals.
Attached is Singapore Tatler's coverage of this wonderful event.