Just a few weeks ago, Ode to art had the absolute privilege of representing our local Chinese calligrapher Hong Zhu An in the recent Art Central exhibition in Hong Kong. Bringing over a series of new and specially curated works of ink art, the gallery aimed to promote and share our local talents with a fresh overseas audience, introducing Hong's unique and innovative take on traditional Chinese ink painting to an equally cosmopolitan nation.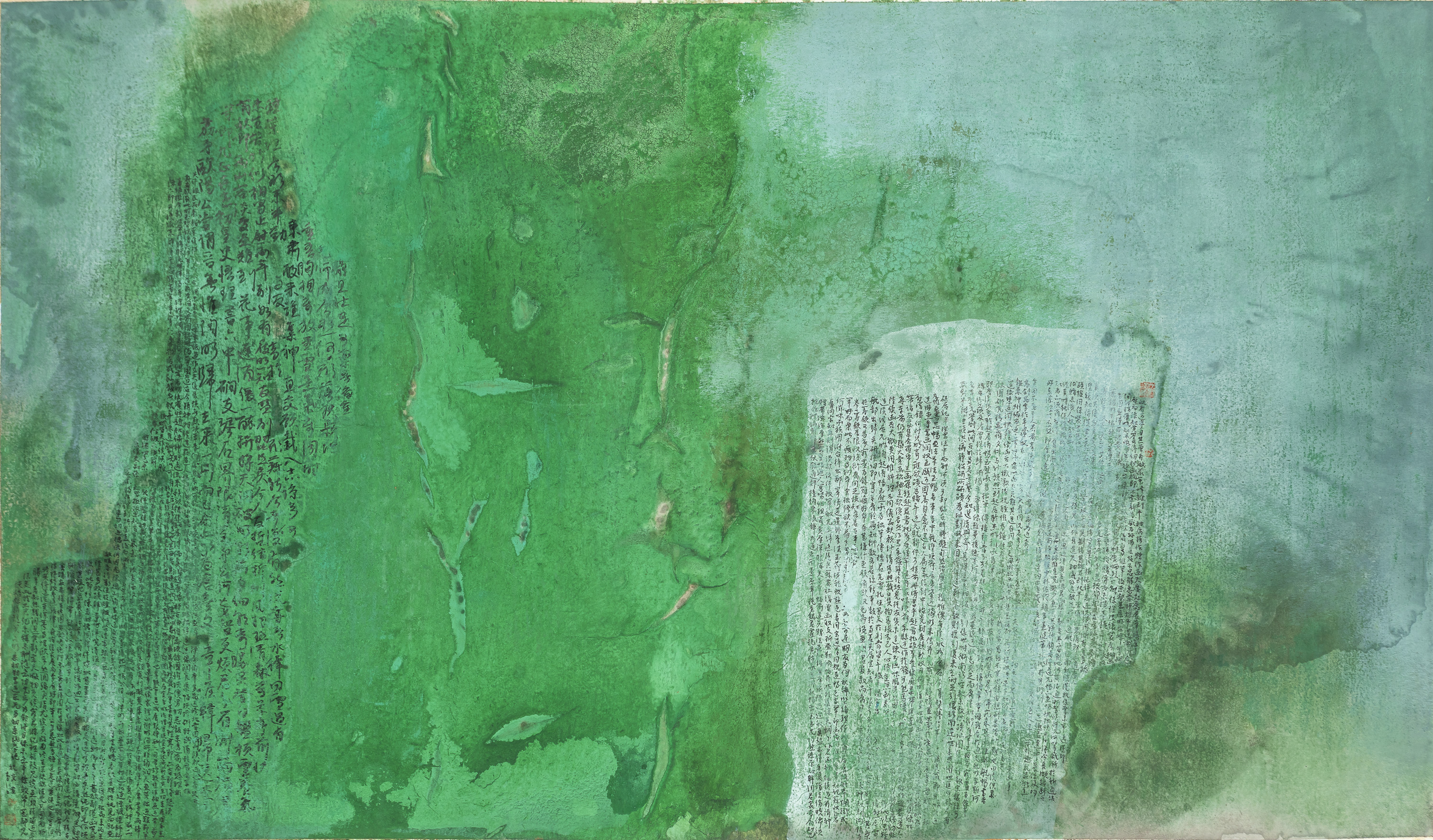 In this exhibition, titled 'He' (和), meaning togetherness, the exhibition's name echoes the similar sounding word, 河, for 'river' in the Chinese language, symbolically tying the two ideas of water bodies meeting and the natural humane experience we all share with one another.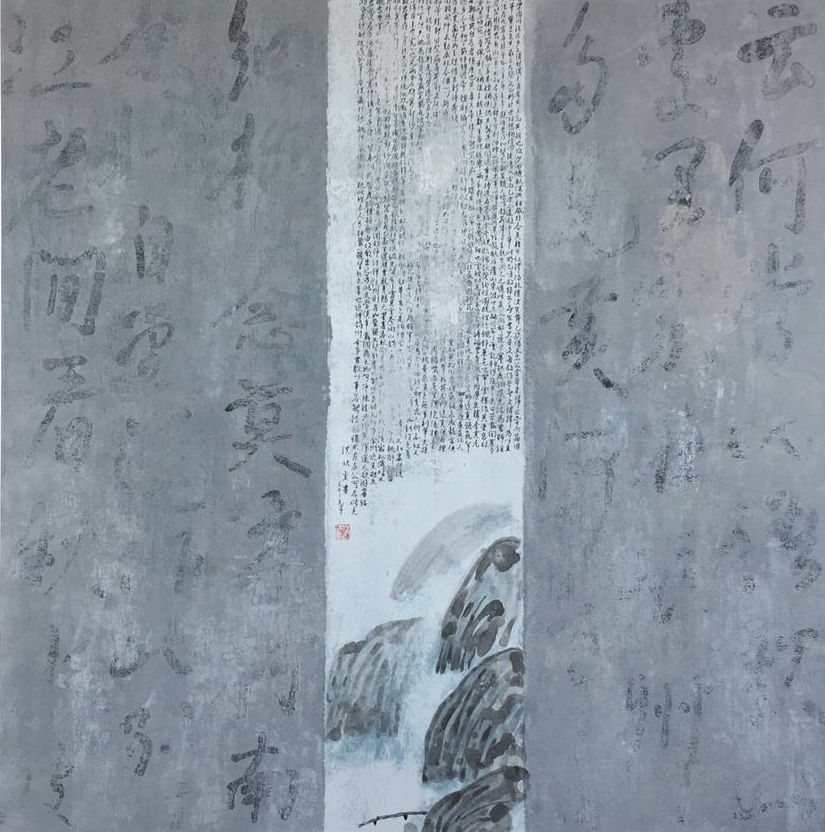 The artist notes that his works exude an aura of serenity, well underscored by the harmonious balance achieved between light, dark and poetry. His deep love for the line and stroke in Chinese expressionism resonates with the synergy presented in his work and the theme of confluence in this exhibition.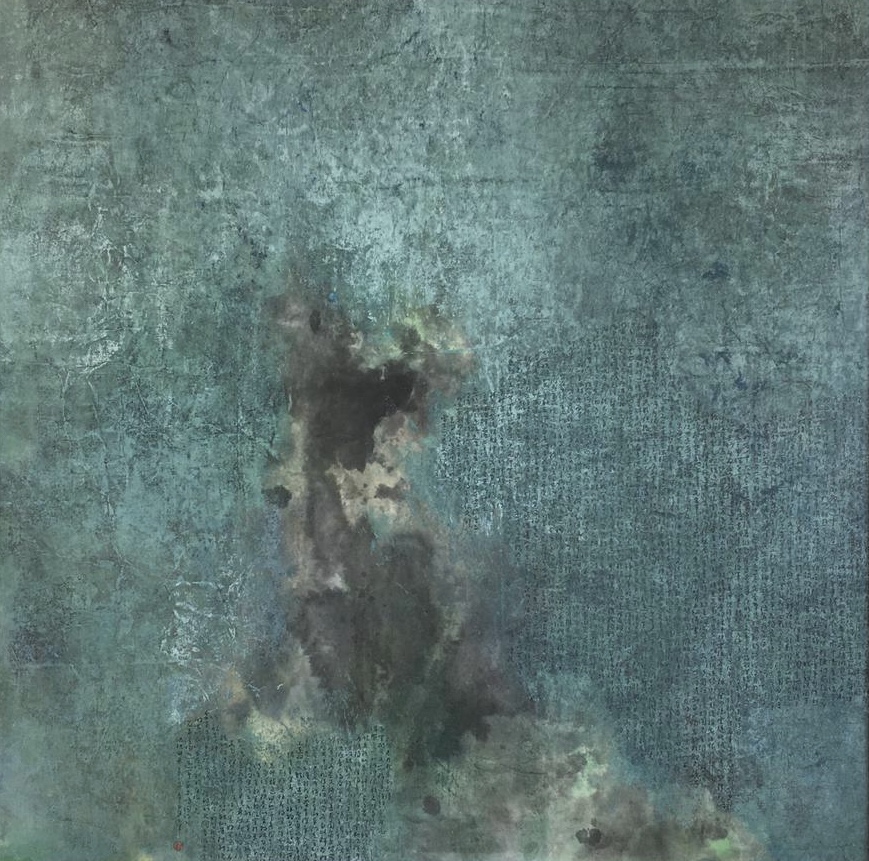 To him, the calligraphic writings are more than just a linguistic medium, and help to achieve an aesthetic balance on his canvas. In these works, Hong attempts to draw a connection between the human condition of 'togetherness' and its inherent relationship with nature, as represented by the meeting of water bodies.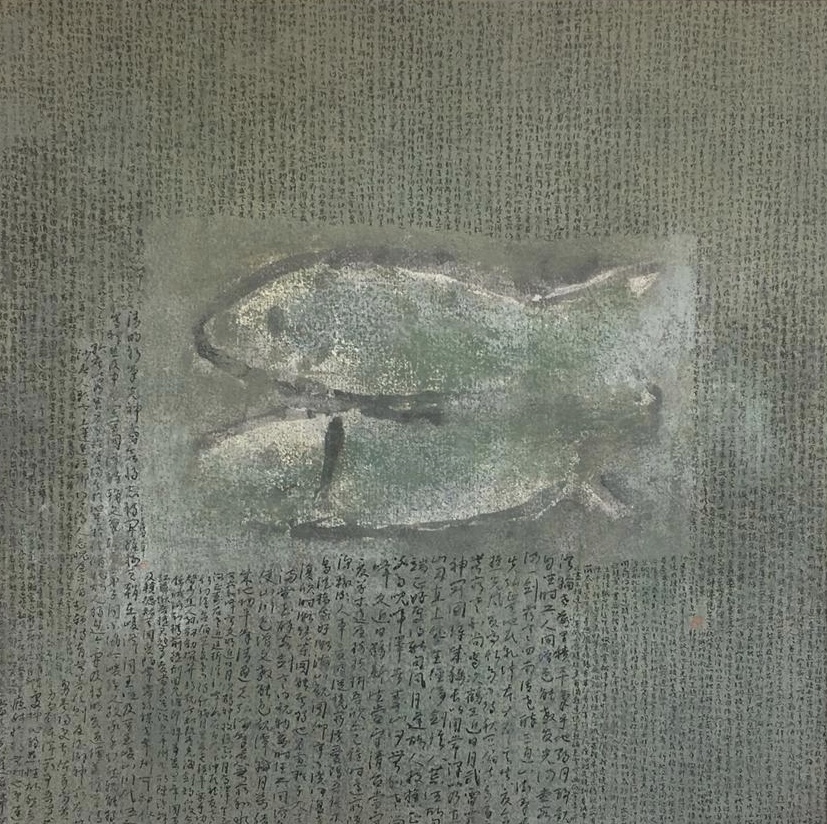 In some works Hong applies a monochromatic colour scheme, a notably challenging palette to grasp and master. The artist, however, notes that greyscale is his favourite element to work with, as it challenges his ability to instill purpose and vigour into his otherwise dull work, relying solely on his brushstrokes and composition to achieve an atmospheric effect on the audience. Solemn colours work well to accentuate the bold strokes of his brush in Chinese calligraphic writing, well balanced by the weight of the angular shades that often accompany it, drawing significant attention to the work's almost transcendental compositional energy.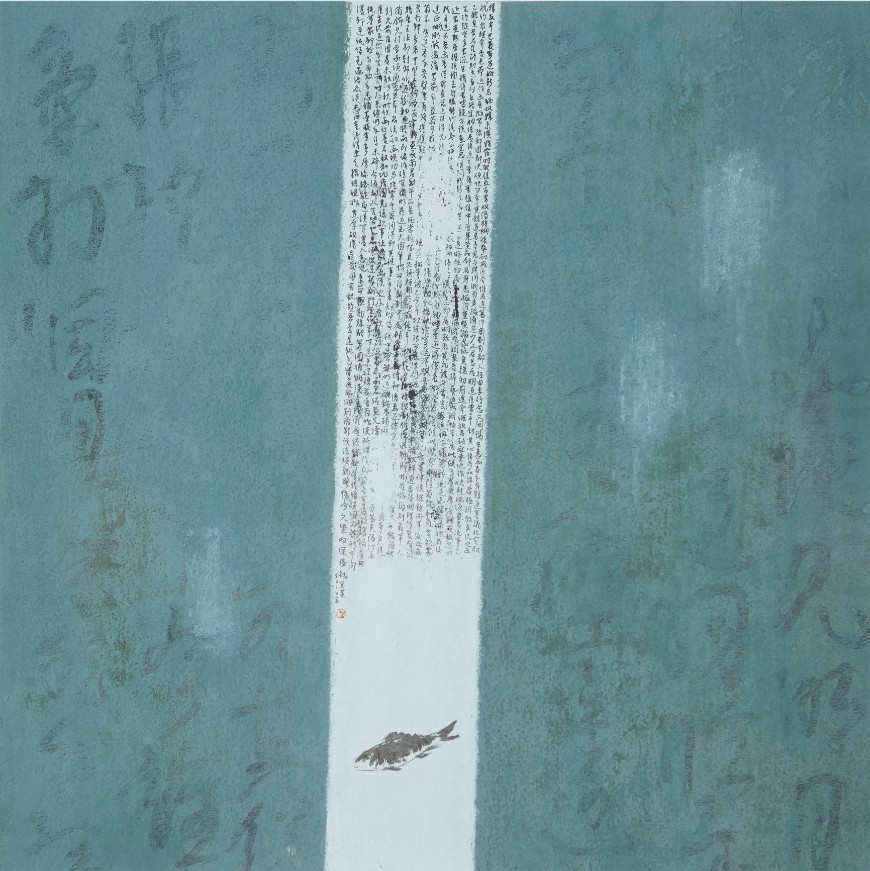 The subtle nuances in colour, shade and weight in Hong's work are what make the pieces so dynamic and versatile, each giving off their own unique aura and presence in a room. The intricacies and delicateness in his characters along with the pointed choices in shades and hues that decorate his canvas are to each their own; the artist's hand and creative thought process shining through with every segment, stroke and splatter.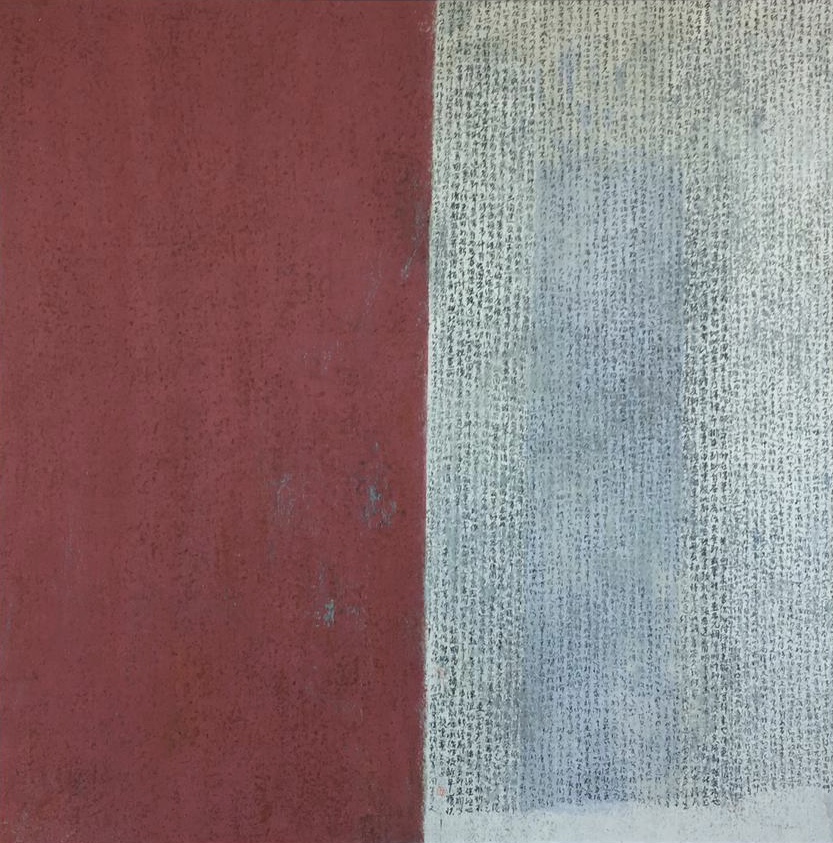 Hong Zhu An was born in Shanghai, China, in 1955 where he practiced Chinese Calligraphy since the age of 4 from his grandfather. Hong reconciles his knowledge of both influences with the merging of western abstraction and Chinese calligraphic visual energy in his art. His artistic philosophy lies in ensuring a constant change and evolution to his style and technique.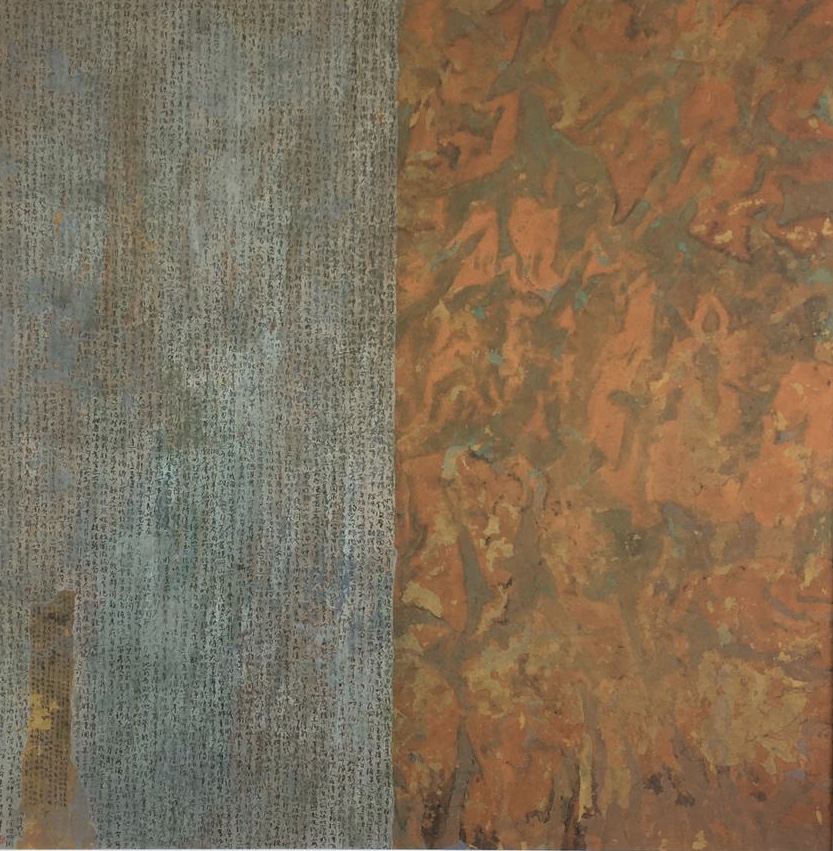 The result is the creation of multiple bodies of work which may vastly differ upon first glance, but all embody the key elements of provocative Chinese art, both conceptual and aesthetic.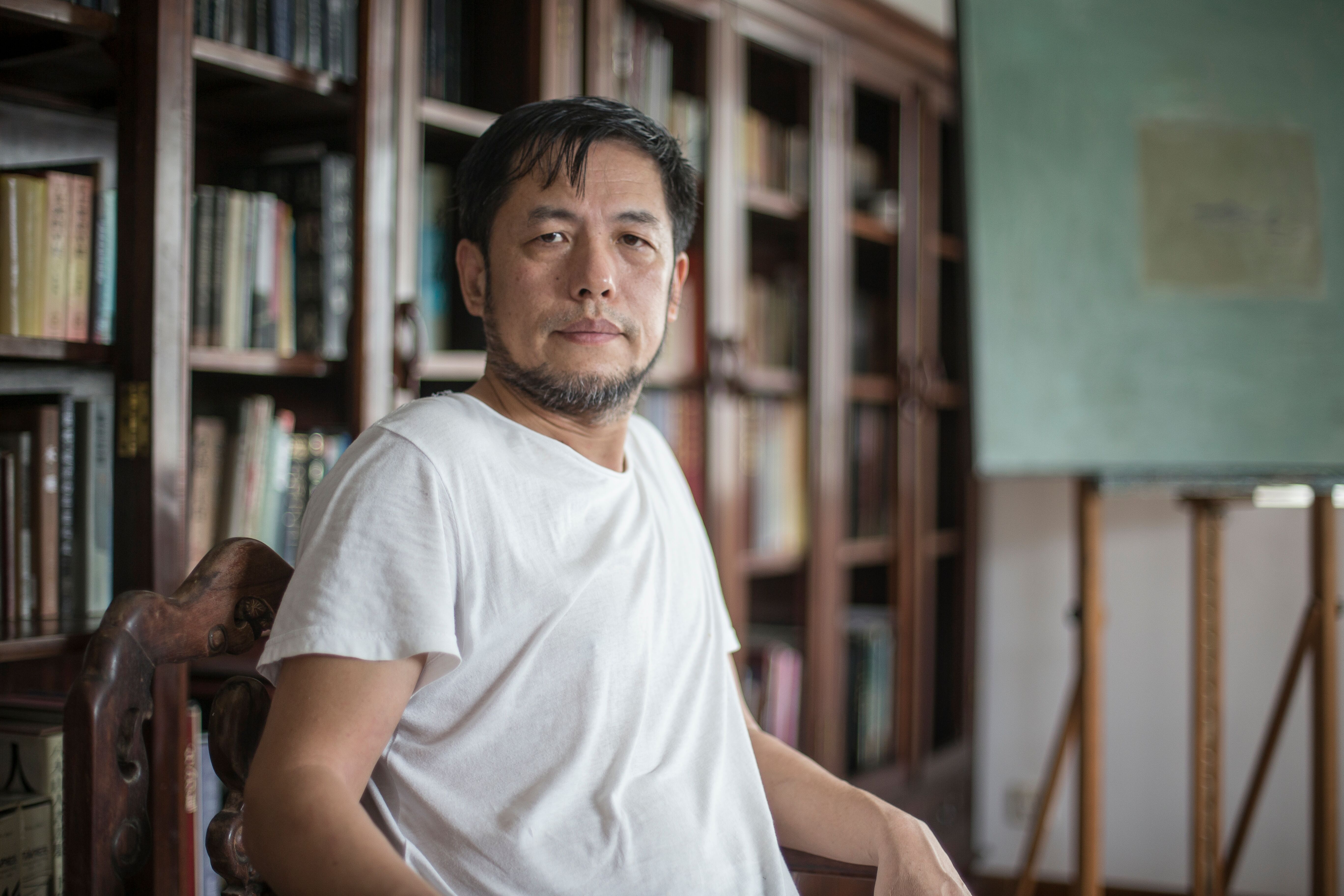 The artist has also had solo exhibitions in South East Asia, the USA and Australia. He has been residing in Singapore for the past 24 years. Hong has been award the UOB Painting of the Year 'Grand Award' and his work is collected by major institutions such as the Asian Art Museum of San Francisco, Princeton University Museum in New York, the Tel Aviv Museum of Art and the Singapore Art Museum.