LIMITED TIME OFFER: FREE WORLDWIDE SHIPPING FOR ORDERS ABOVE USD 8,000 UNTIL 30 JUN 2020!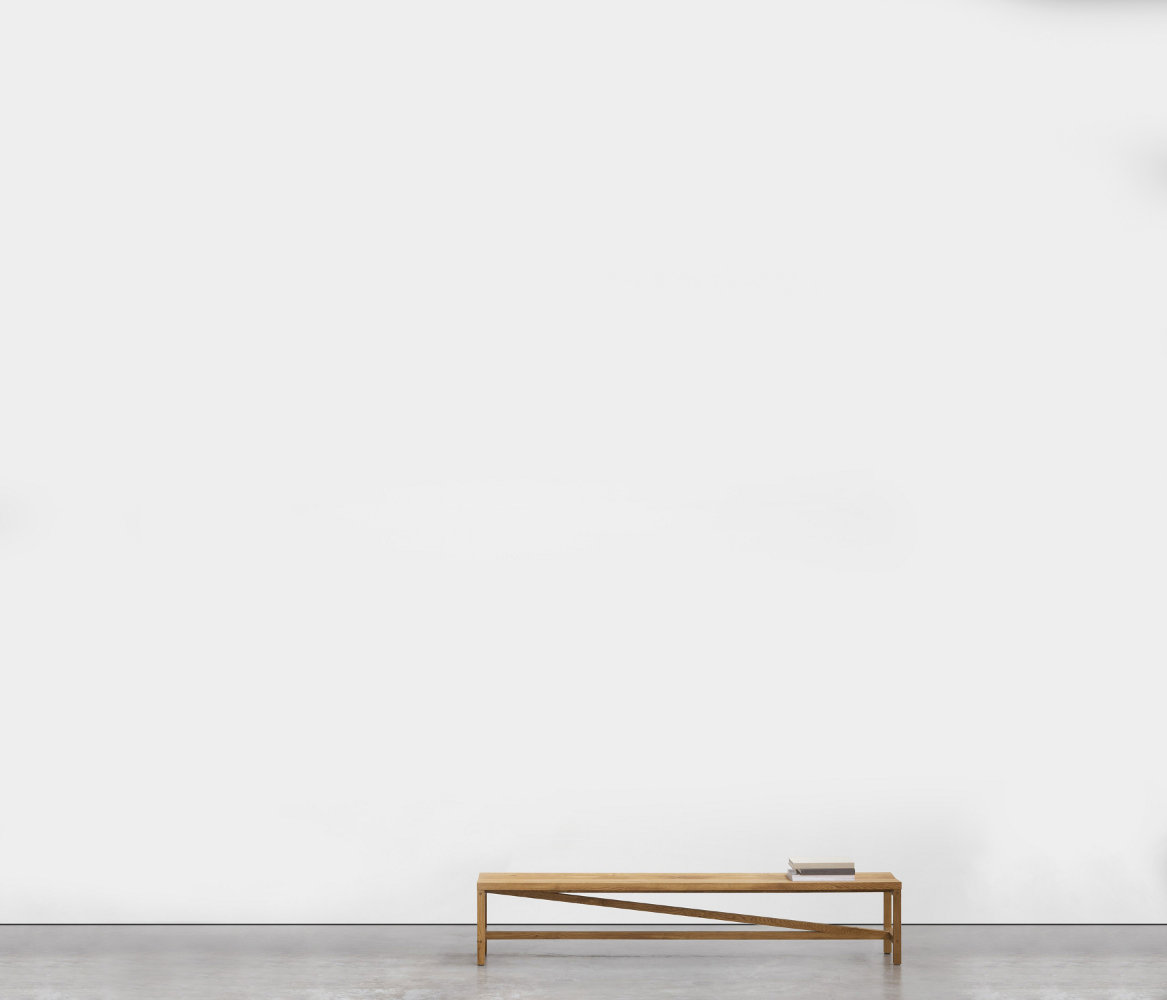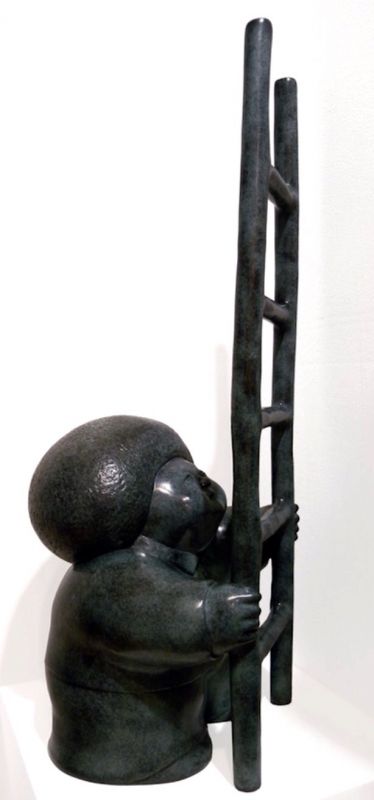 Add To Favourites


Zoom
More works by Adi Gunawan
Bronze
25 x 25 x 80cm

Enquire
Indonesian contemporary artist Adi Gunawan creates unique works of art that capture the attention of his audiences worldwide. Other than symbolizing abundance and prosperity, Gunawan's distinctive chubby figures provide comic relief with their hair styled into large afros, in a world that sometimes possesses too much seriousness.
+

Artist Bio

Adi was born in Yogyakarta in 1974, Indonesia and received his education at Institut Seni Indonesia, Yogyakarta. In his symbolic sculptures, Adi invokes euphoria and the significance of animals in his work due to his cultural background of growing up in an agrarian society. He uses his cultural positioning as a tool to visualize motions, gestures, characters and expressions of various subjects that he sculpts. He then conveys constructed meaning which, in and through his forms, figures and compositions, puts forth the issue of a mystical relationship between animals and humans. Adi's highest accolade thus far was representing Indonesia at the Beijing Olympics 2008 Fine Arts Exhibition, where he was bestowed the further honor of an Olympic Torch Award. His sculpture toured Hong Kong, the United States, the Olympic Museum in Lausanne, Switzerland and many other countries.

Read More

+

Exhibitions

Group Exhibitions

1995
"Maiden '95 Intake," Fine Arts Exhibition in Sasana Aliyasa FSR ISI Yogyakarta.
1996
'Sketch' Exhibition in Sasana Ajiyasa FSR ISI Yogyakarta.
1997
Fine Arts Exhibition with Sanggar Dewata Indonesia in Taman Budaya, Surakarta.
1998
"The '95 Padma Group" Sculpture Exhibition in FSR ISI Yogyakarta.
"The 10th Yogyakarta Arts Festival" Exhibition in Benteng Vrederburg, Yogyakarta
"The 16th Anniversary of ISI" Exhibition in ISI Gallery, Yogyakarta.
Fine Arts Exhibition with Sanggar Dewata Indonesia in Yogyakarta.
1999
"All-Indonesia Arts Festival" Exhibition in Benteng Vrederburg, Yogyakarta.
"Nine" Fine Arts Exhibition of Sanggar Dewata in Museum Bali.
"The 11th Yogyakarta Arts Festival" Exhibition in Benteng Vrederburg, Yogyakarta.
"ISI Lustrum" Exhibition in Yogyakarta and Bali.

2000
"Yogyakarta Young Artist" Exhibition in Purna Budaya, Yogyakarta.
"Whistle 2000" Fine Arts Exhibition in Benteng Vrederburg, Yogyakarta.
"Nine" Fine Arts Exhibition of Sanggar Dewata in Benteng Vrederburg, Yogyakarta.
"The 12th Yogyakarta Arts Festival" Exhibition in Benteng Vrederburg, Yogyakarta.
"Expression of 4" Painting Exhibition in Bizette Gallery, Jakarta.
"Campur Sari" Fine Arts Exhibition in ISI Gallery, Yogyakarta.
"Small is Beautiful" Painting Exhibition in Edwin Gallery, Jakarta.
"Philip Morris Art Award" Painting Exhibition in Nasional Gallery, Jakarta.
2001
"Imagination and Color" Painting Exhibition in Bizette Gallery, Jakarta.
"Small is Beautiful" Painting Exhibition in Edwin Gallery, Jakarta.
2002
"Humanity" Painting Exhibition in Edwin Gallery, Jakarta.
"Five Persons" Painting Exhibition in Proclamation Gallery, Jakarta.
"Nine" Fine Arts Exhibition of Sanggar Dewata Indonesia in Purna Budaya, Yogyakarta.
"There is Still Empty Room," Just Between the Two Sculpture Exhibition in Bentara Budaya, Yogyakarta.
2003
"Togetherness," Fine Arts Exhibition of Sanggar Dewata Indonesia in Gedung Societet, Yogyakarta.
"KRIA ISI" Exhibition in Nasional Gallery, Jakarta.
"All-Indonesia Arts Festival" Exhibition in Surabaya.
"Modern Painting" Exhibition in Ramzy Gallery, Jakarta.
"Spirit of Soul" Sculpture Exhibition in Bale Rupa Sanggar Dewata Indonesia, Yogyakarta.
"The 18th Anniversary in ISI" Exhibition in ISI Gallery, Yogyakarta.
"Souvenir" Exhibition in Bentara Budaya, Yogyakarta.
2004
"Micro Media" Sculpture Exhibition in Langgeng Gallery, Magelang.
"Termogram 93-93" Fine Arts Exhibition of Sanggar Dewata Indonesia in Neka Museum, Ubud Bali.
2005
"Seeing Universe from Kaliurang" Fine Arts Exhibition in Ullen Sentalu Museum, Kaliurang, Yogyakarta.
"The 17th Yogyakarta Arts Festival" Fine Arts Exhibition in Benteng Vrederburg, Yogyakarta.
"Bali Beanale" Fine Arts Exhibition in Sika Gallery, Ubud, Bali.
2006
"LINDU (Earthquake)" Fine Arts Exhibition in Bentara Budaya, Yogyakarta and Jakarta.
"Vice Versa" Fine Arts Exhibition in Taman Budaya Societet, Yogyakarta.
2007
"Young Arrows" Fine Arts Exhibition in Jogya Gallery.
"Wing" Sculpture Exhibition in Gunarsa Museum, Yogyakarta.
"Front Yard" Sculpture Sole Exhibition in Bentara Budaya, Yogyakarta.
Behind The Horizon Exhibition in Srisasanti Gallery, Yogyakarta.
2008
"Reinventing Bali" Joint Exhibition with Sanggar Dewata in Sangkring Art Space, Yogyakarta.
"Bali Art Now Hibridity" Exhibition in Jogja Gallery.
"The Absolute Java 50%" Exhibition in Rumah Jawa, Jakarta.
"Jogja Art Fair" Exhibition in Taman Budaya Societet, Yogyakarta.
"Olympic Fine Arts 2008" Exhibition in Beijing, China.
"Kere Munggah Bale" Exhibition in Bentara Budaya, Yogyakarta.
"Family Life" Exhibition in Taman Budaya Societet, Yogyakarta.

Solo Exhibition
2007 "Front Yard" Sculpture Exhibition in Bentara Budaya, Yogyakarta.

Awards

1998 Best Sculptural Work on 14th Anniversary of ISI Yogyakarta
2000 Best Sculptural Work on 15th Anniversary of ISI Yogyakarta

Finalist of Philip Morris Art Award

2003 Best Sculptural Work on 18th Anniversary of ISI Yogyakarta

Free shipping worldwide
We ship using DHL.
Estimated delivery time to United States is up to 4 weeks. Please be advised that taxes may be imposed at the country of destination. More info