About The Artist
Bong Chae Son was born in Hwansun, Korea and has earned a BFA from Chosun University in Korea and an MFA from the Pratt Institute in New York.
Read more


Son seeks to make three-dimensional paintings combined with built-in LED lighting systems 
and a kinetic element of multi-layered polycarbonate bulletproof glass. Son presents a 'dreamlike landscape' that arouses a feeling of spatio-temporal depth through the use of natural scenes that exude an atmosphere of lyrical emotion in oriental painting styles and LED lighting control effects. As a matter of fact, due to the visual effect by skillfully matching traditional painting with cutting-edge technology, the audience tends to overlook the contents of Son's paintings. His works include Free Communism, Immigrant, and A Gap of Time.

A video of his three-dimensional paintings made of bulletproof glass can be found here: http://youtu.be/BME5YgTVaTU.

His works have been seen at the 1st Nanjing International Contemporary Art Biennale in Nanjing, China, the Busan Biennial in Korea, and the 3rd Sevilla Biennale in Sevilla, Spain. Solo and group exhibitions in 2010 include "Transparent, Opaque" at Andy's Gallery, and "The Sound of Water, Wind" in the Beacon Gallery, "DIGI-FESTA" at the Biennale Exhibition Hall, "Light-EXPO"at the Sang-mu public garden and "NEO SENSE - From illusion to Three Dimension (3D)" in the Savina Museum.

Videos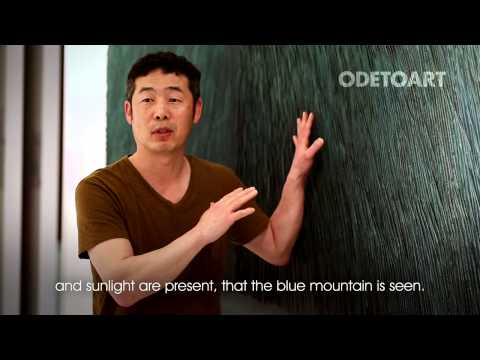 "A Scene from A Memory: A Group Exhibition" featuring 16 Korean Artists at Ode to Art Contemporary
Various Artists


A Scene From A Memory -- "A Scene from a Memory" is set to be an unforgettable stamp of the Korean contemporary art scene in Singapore. With a roster of 16 internationally exhibited artists who have redefined the concept of scenery in their individual styles, the exhibition will showcase a unique, unexpected, and pleasantly surprising array of artworks that will transform how the audience perceive nature and their surroundings. From Jung Kwang Sik's aerial view of landscape carved on black granite to Lee Lee Nam's moving paintings on LED screens, and from Park Seung Mo's clever layering of individually cut steel mesh to Bahk Seon Ghi's floating charcoal pieces, the exhibition seeks to explore the boundless representations of sceneries and the objects that constitute them. In the end, it is when the viewer interacts with the scenery that the real representation begins. Date: 9 -- 15 May 2013 Artists: Bahk Seon Ghi, Cheong Kwang Ho, Choi Young Wook, Jung Kwang Sik, Kim Jong Hak, Kim Joon, Kong Sung Hoon, Lee Jae Hyo, Lee Hee Joong, Lee Jae Sam, Lee Lee Nam, Park Seung Mo, Park Sung Tae, Son Bong Chae, Yoo Bong Sang, Yoo Seung Ho
Read
You May Also Be Interested In