Art for the Chinese Festival

Art has been practised for many centuries, progressing into the modern age we live in today, forming a paramount part of our traditions and culture. Artistic practices are homogenous in their notion of expression and beautification, varying in styles dependent on culture and civilisations. One of the main objectives of art is for the purpose of celebration. Chinese New Year is a significant event celebrated annually in Chinese communities, with a high level of artistic virtuosity being introduced and integrated into the festival celebration. Art and Chinese New year customs are inseparable, forging an interesting play with each other.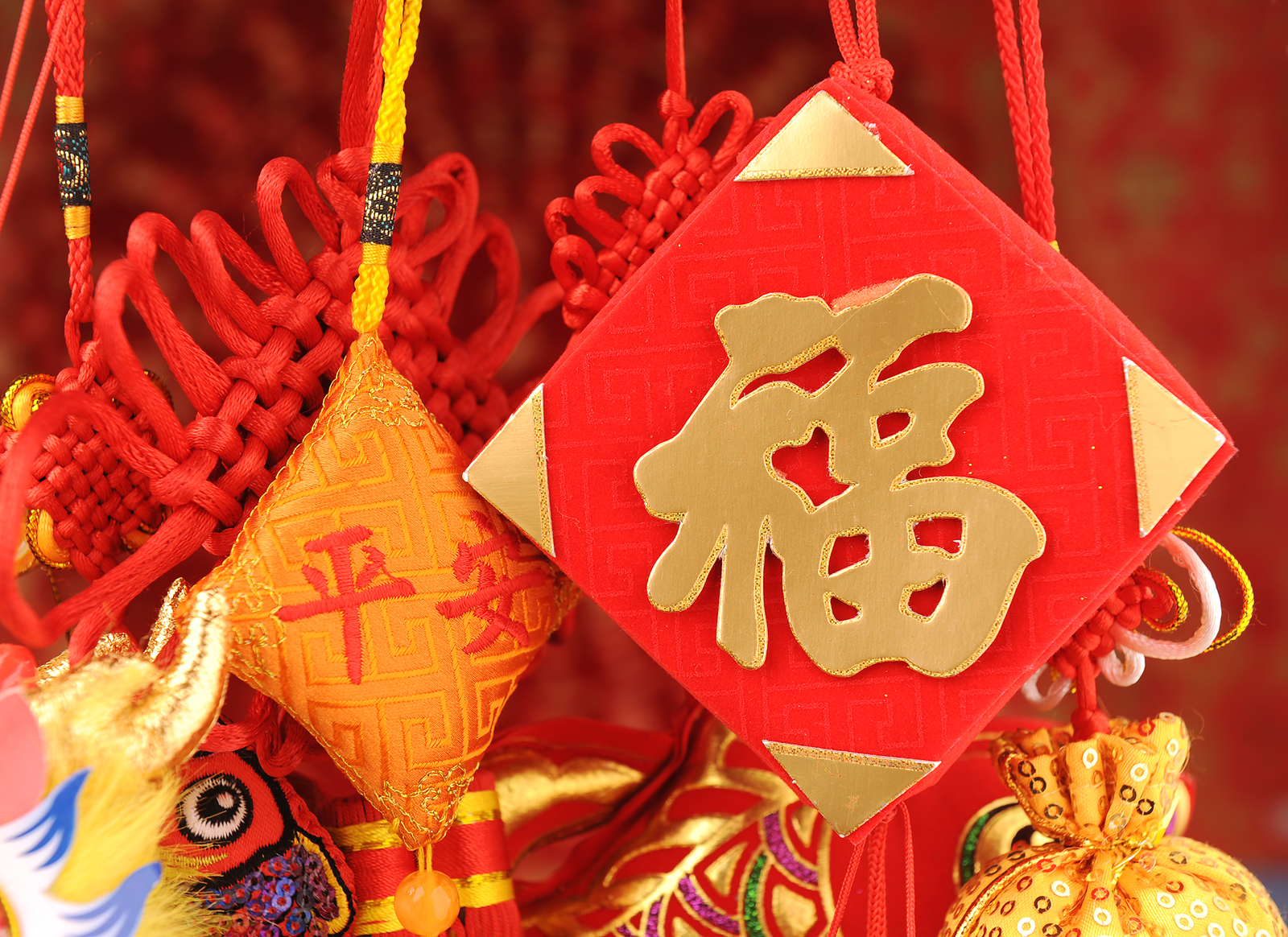 (Chinese New Year decorations, Image by 123newyear.com)
China's Art History
Art in China has one of the longest and most compelling histories. From the emergence of Chinese characters shortly after the inception of the first civilised culture, Chinese art expeditiously developed in pottery carvings, silk drawings, woodblock printings and calligraphy-landscape paintings. Aside from these pure art forms, Chinese art hones in on the decorative value of art. An array of artistry practices is skillfully devoted for display and ornamentation functions. This element of Chinese Art carved its way to vibrant motifs and attractive visuals, especially used to liven up a festive season like Chinese New Year.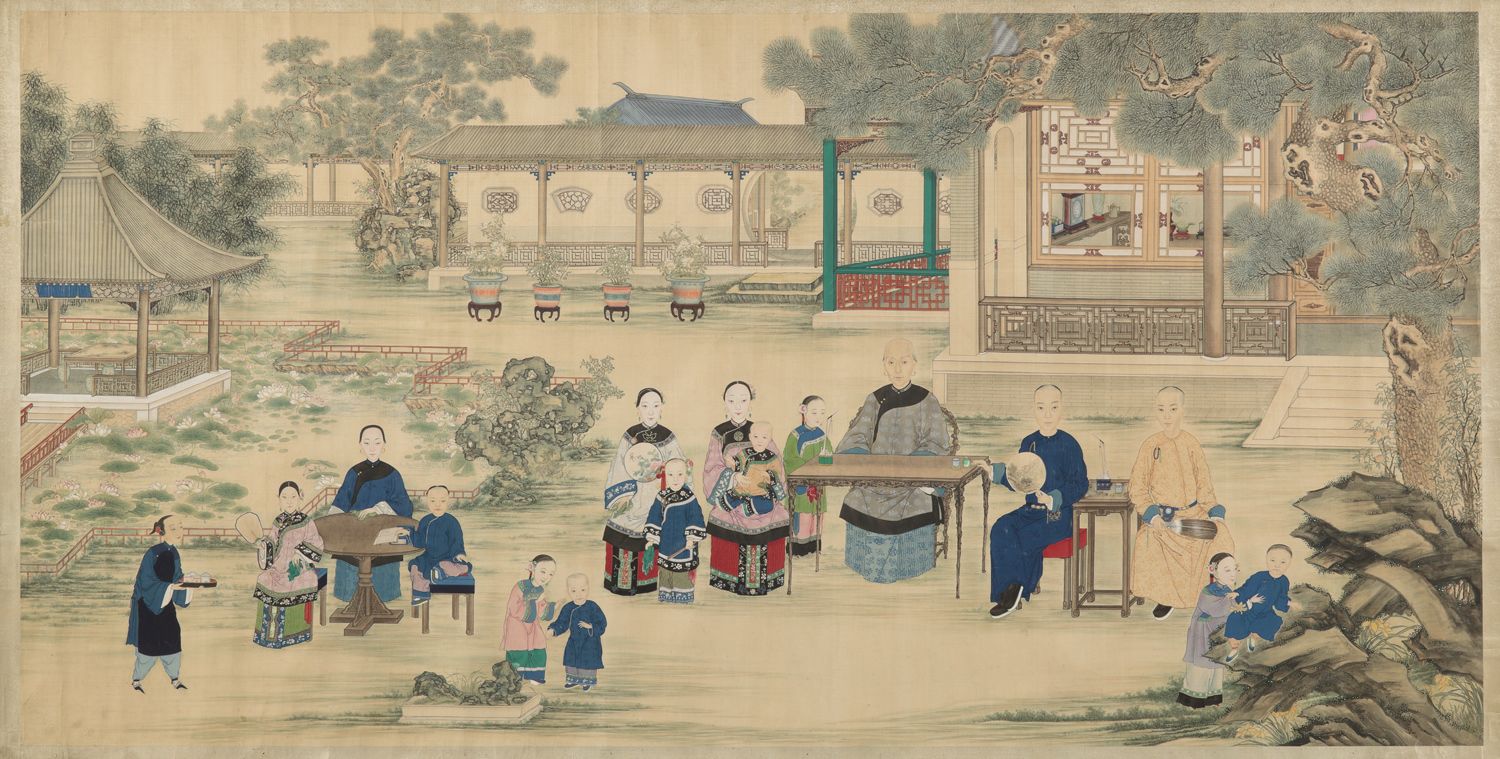 (Traditional Chinese Painting, Image by Alex Renaudin Pinterest)
Traditional Chinese New Year Art - Nianhua
Nianhua, or New Year paintings, is a unique art form that arose around the Tang dynasty. The delicate paintings were mostly created during Chinese New Year as a household decoration, an emblem of New Year's greetings. The contents of the paintings were largely diversified, with new themes being contrived as the movement matured. Artistic imagery are common in their depiction of gods protecting the people and driving evil spirits away, parallel to the mythical story of the Nian. They also featured auspicious and joyous subjects, presenting tales and legends of Chinese folk art.
Aesthetically, Nianhua usually comprises simple linear work with bright and jubilant colours. They reflect the history of Chinese societies and are symbolic of a prosperous upcoming year. Unrestricted by decorative purpose, it serves as a cultural circulation and a form of moral education. Families would replace their paintings annually to part with the past and embrace the new future, the essence of Chinese New Year celebrations. The idea of New Year paintings with its decorative origins becomes an artistic endeavour, one that is unique as a branch of Chinese Art.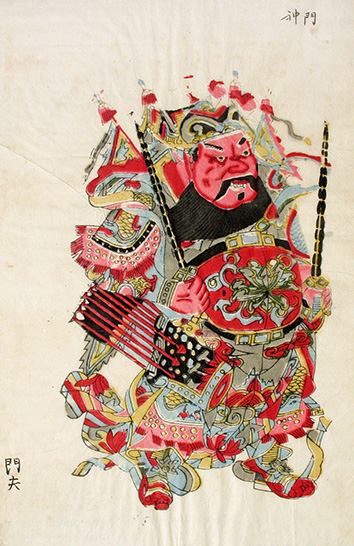 (Door God Nianhua, Image by Wikipedia)
However, they became less fashionable in the 20th century, with industrialism and the influence of modern art. People viewed them as a humdrum practice, and become drawn towards more exhilarating ways to celebrate the continual lapse of a new year. Nianhua slowly lost its vogue amongst people, with few remnants of this exquisite art form left today.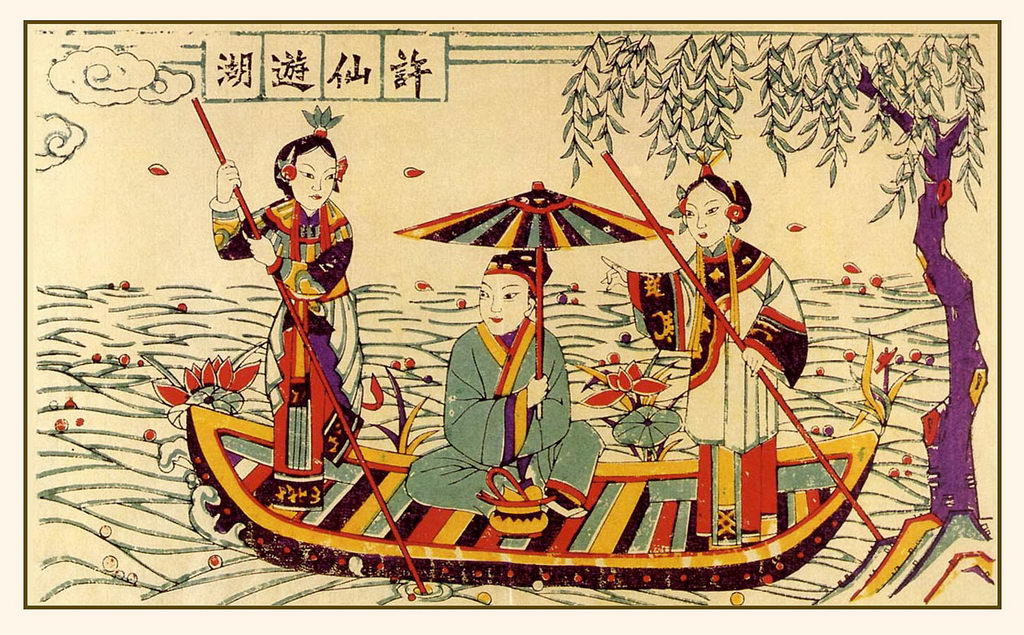 (Old Nianhua picture, Image by nipic.com)
Spring Season
One favoured phrase during Chinese New Year is 'The return of spring'. Spring is a season of new beginnings when the cold of the winter thaws and life revitalises in full bloom. Chinese New Year is celebrated in conjuncture with the beginning of the spring season, with everyone's favourite season synchronous with the most eminent Chinese celebration. While artists rarely create art pertinent to Chinese New Year, many do acquire inspiration from the theme of Spring. Works that are somewhat motivated by Spring would be analogous to Chinese New Year. Works of these Chinese artists show how they capture the spirit and vigour of their work through the arrival of Spring. Some included works are from one of China's greatest contemporary artists, Wu Guanzhong, and the prolific abstract artist Hong Zhu An.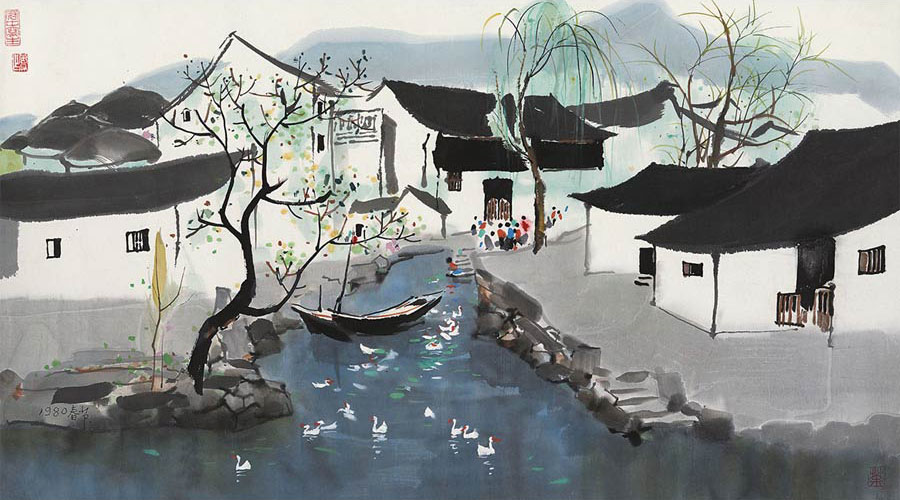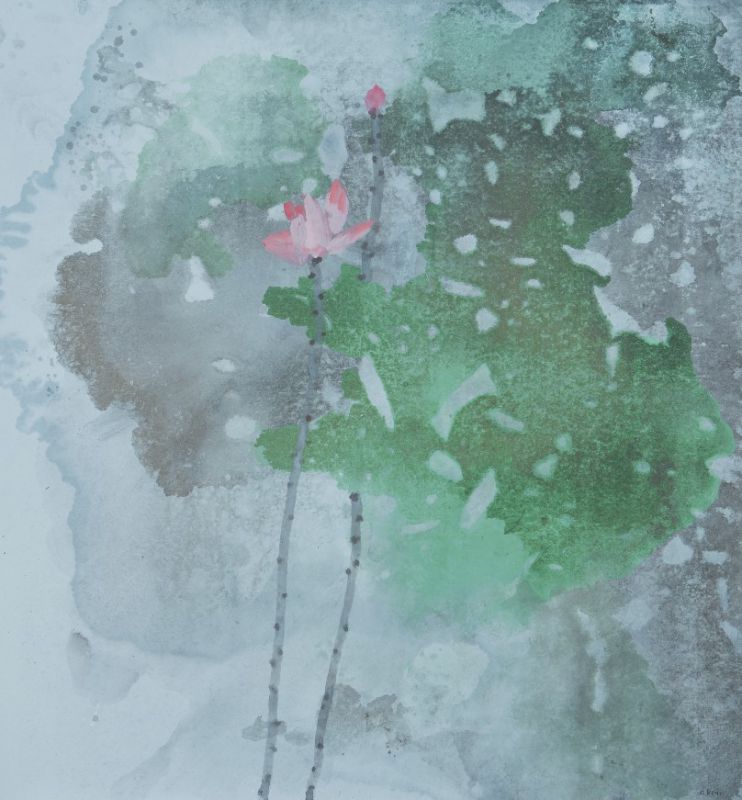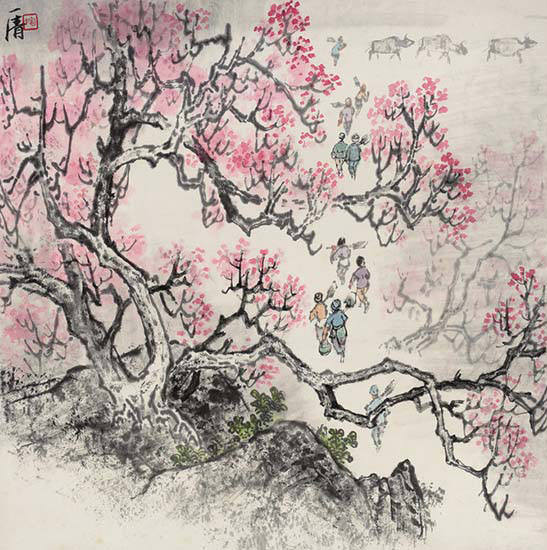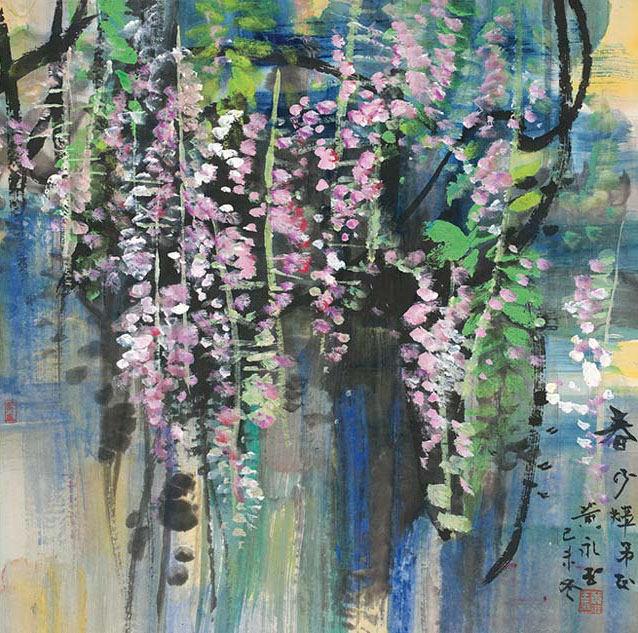 (Paintings by Wu Guanzhong, Hong Zhu An, Tao Yiqing, Huang Yongyu)
In Contemporary Art
Contemporary artists stay fashionable and follow major events to gather inspiration for their next work, including the animal of the Chinese zodiac and the forthcoming president of the United States. Artist Casey Latiolais pursued this calling and created a twenty-three foot tall Donald Trump rooster sculpture, outside a mall in Shanxi, China, set in preparation for the year of the rooster. Apparent features of Donald Trump are stylised and plastered on the fibreglass sculpture, as the artist takes a comedic twist in his representation, questioning the prospects of the newly elect president in China, in the upcoming year of the rooster.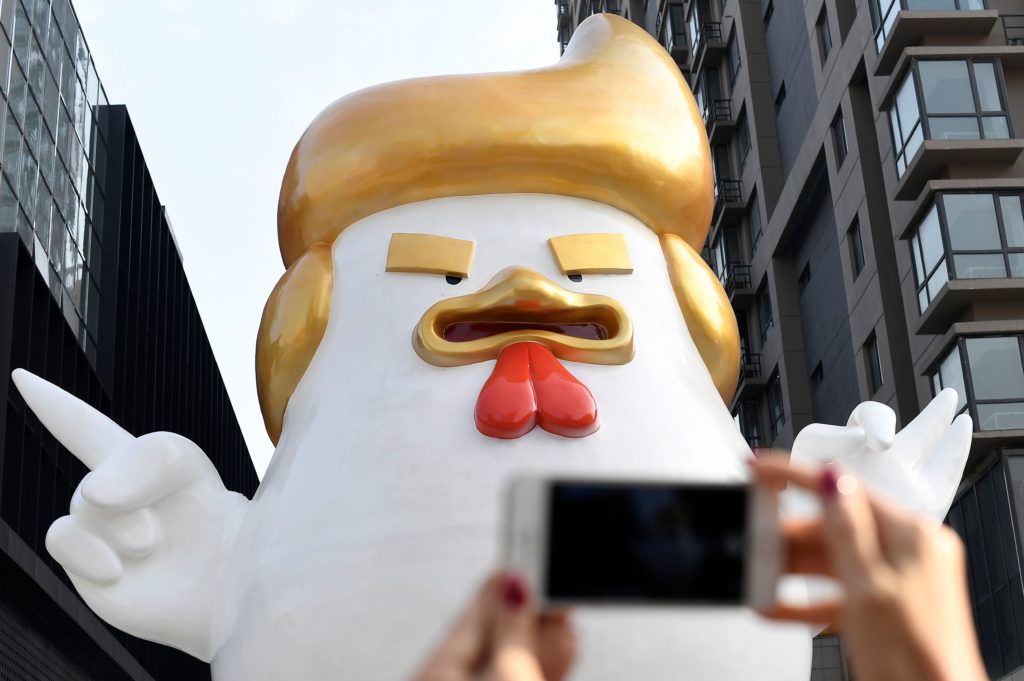 (Donald Trump Rooster, Image by Artnet)
A blend of chic branded make-up with traditional Chinese atmospheric sceneries, artist Hong Yi (aka Red) creates her paintings in honour of Chinese New Year. She unearths inspiration from Chinese cultures and art, conveying their elements and spirit with the palette of a woman's beauty. Her intriguing and unconventional approach has garnered her remarkable attention, especially on social media, where she posts new photographs of her works on Instagram each day, throughout the 15 days of Chinese New Year.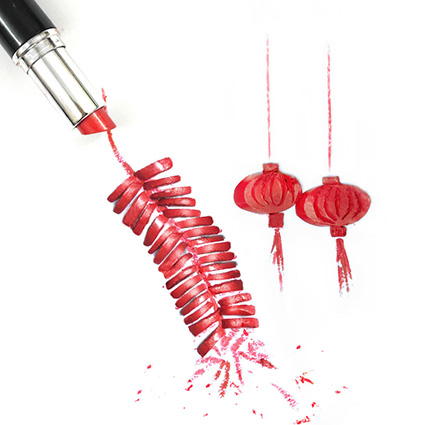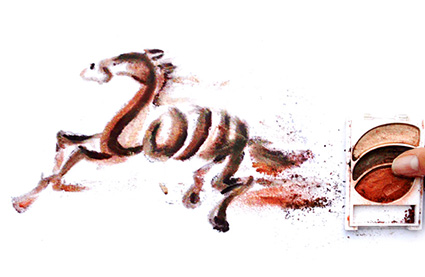 (Drawings by Hong Yi)
When artists collaborate with each other, audiences of their works are sure to enjoy a spectacle. In preparation of Sydney's Chinese New Year festival, twelve Asian-Australian took their exclusive works to linger with the public celebrating the beginning of a new year. Titled 'Lunar Lanterns', twelve monumental series of lanterns representing the zodiac animals busk around the broad walk of the festival. Each has a distinction in design and style, expressing the character of the animal with a contemporary approach.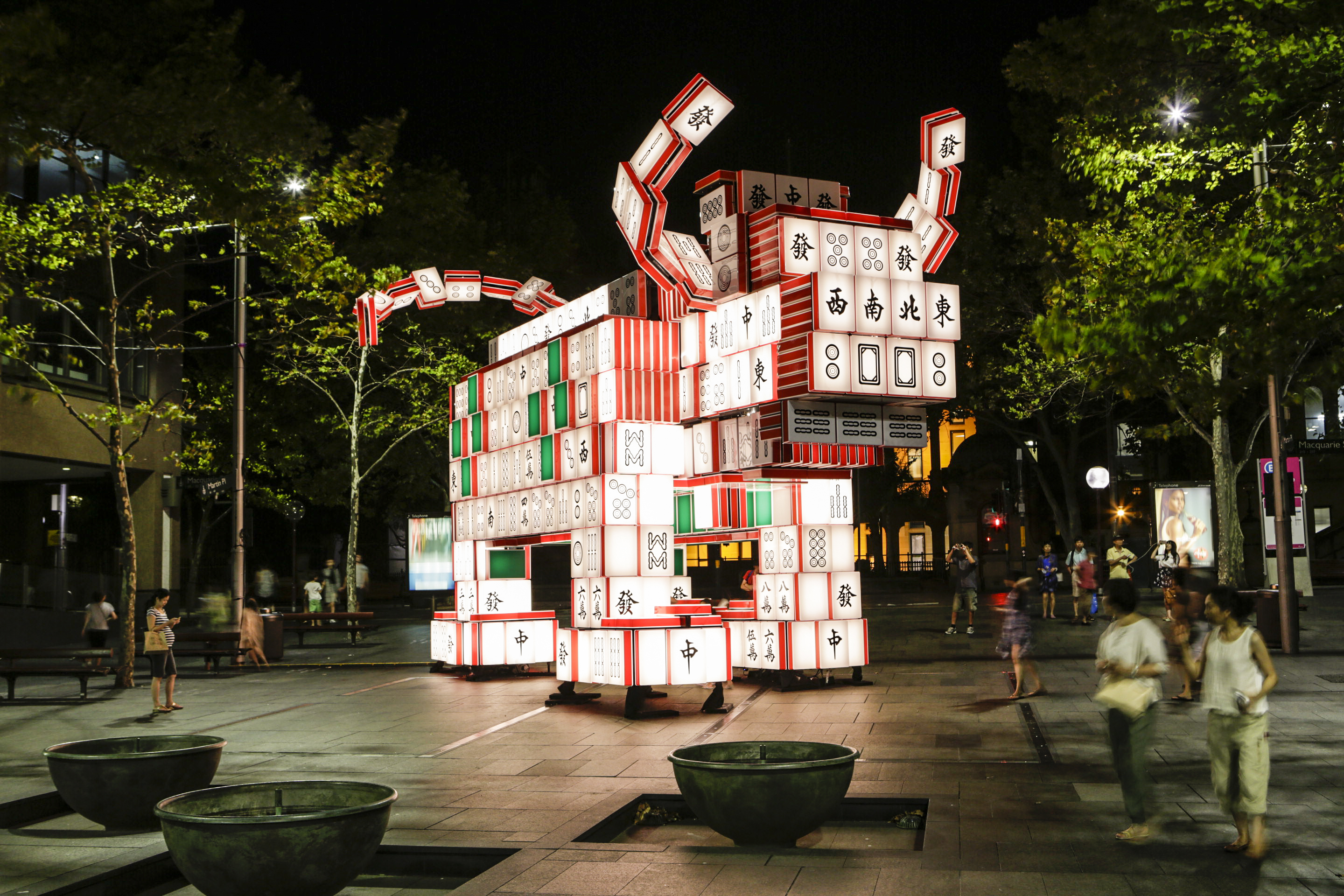 (Lunar Lantern Festival Ox, Image by
Sydneymedia
)

Unbounded by traditional mediums and conventional artistry practices, product brand Apple took the limelight to digital artists as they partnered to reinvent classical Nianhua folk art. Using multiple Apple products and software, five artists used compelling and distinct styles to narrate the story of Nianhua. The series titled 'Made in CNY' contains imaginative visuals and vibrant motifs inspired by their personal memory of Chinese New Year.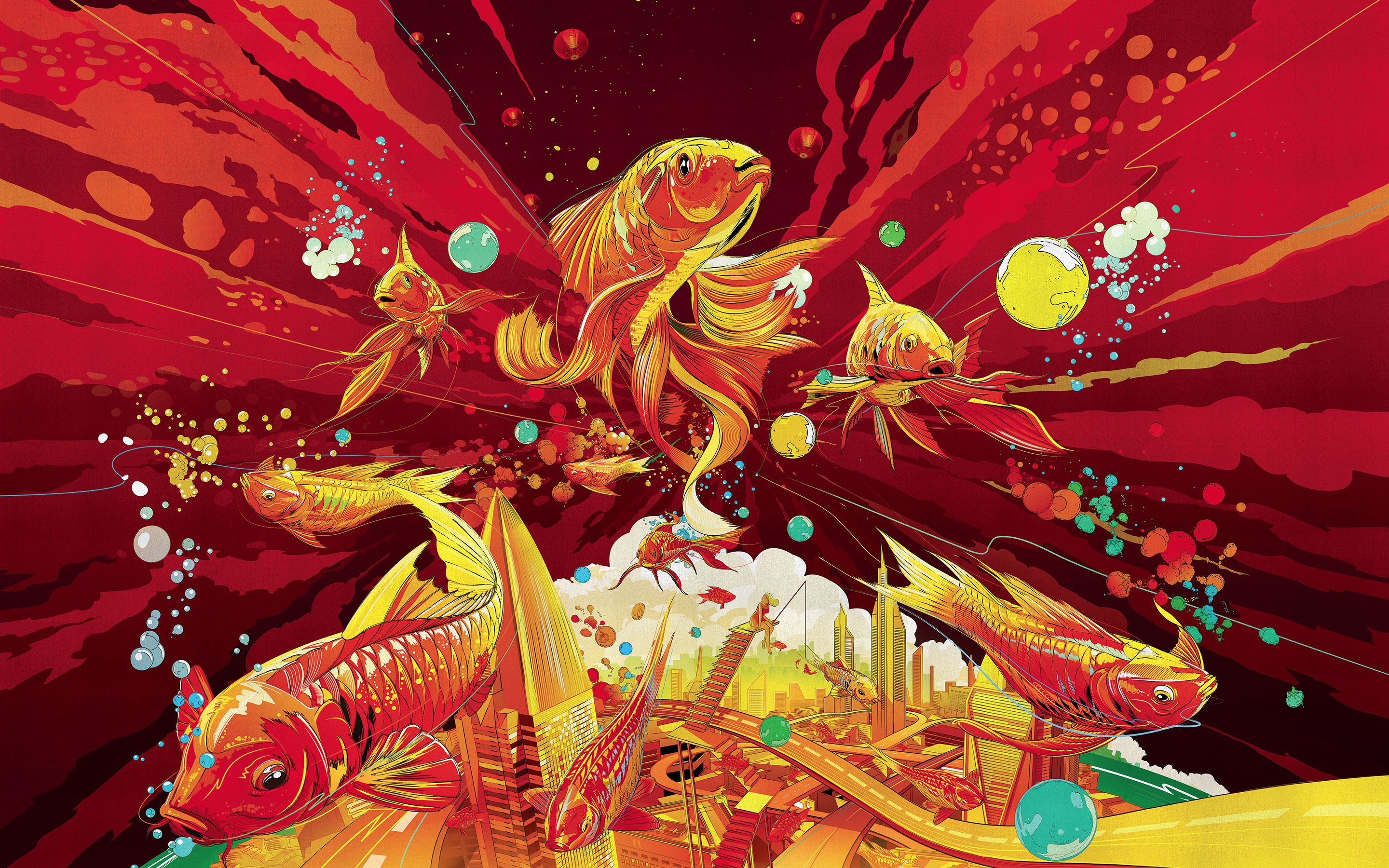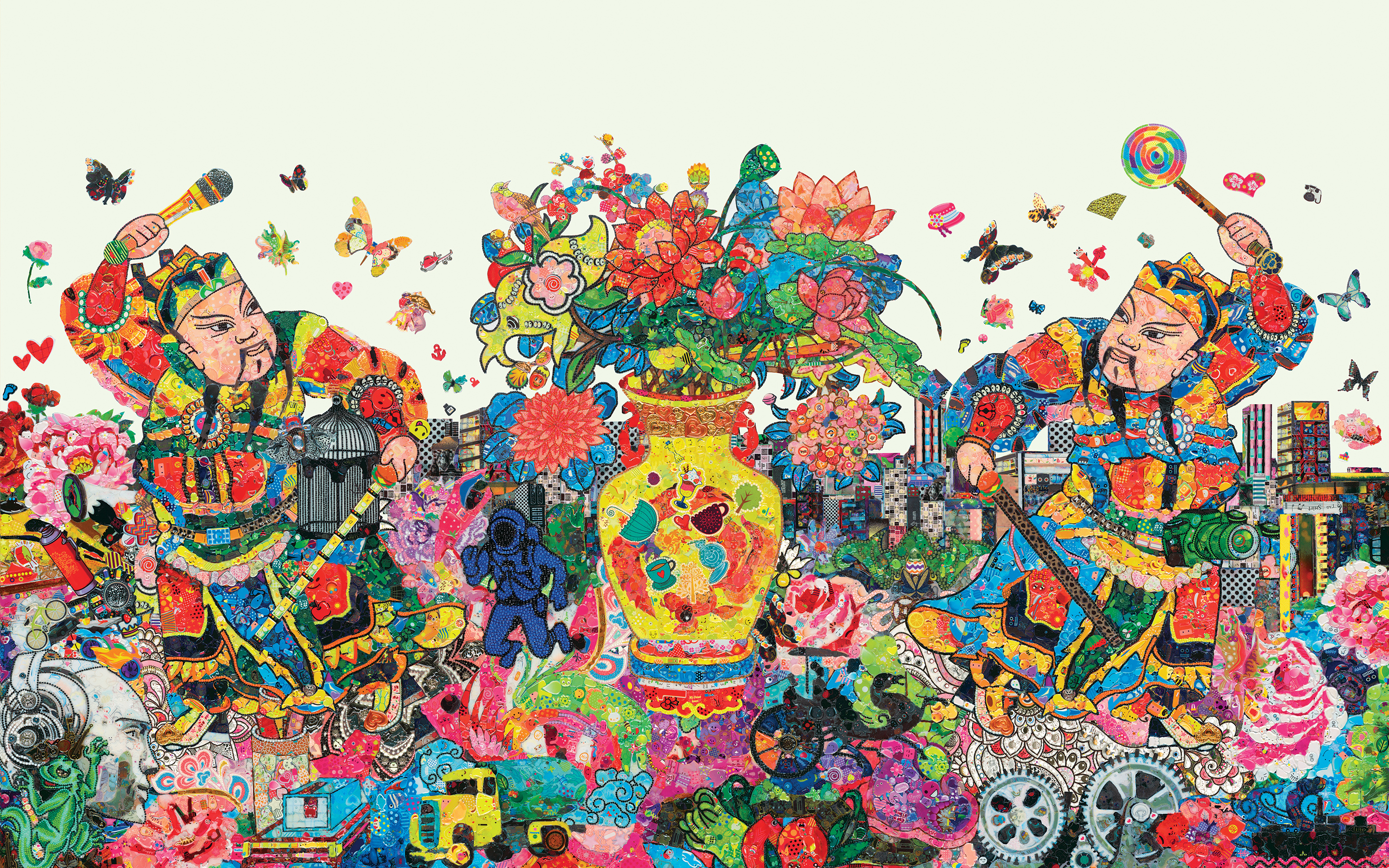 (Works from Made in CNY, Image by Apple)
While Chinese New Year cohorts with large and captivating visual icons, Chen Feng-hsien carves the world's smallest monkey sculpture. The artist spent six months experimenting with various materials for his work and eventually settled for tree resin to create the minuscule sculpture, its scale even dwarfed by the size of a rice grain. The monkey is an auspicious animal that demonstrates a lively spirit. Holding a longevity peach, it welcomes us into the year of the monkey.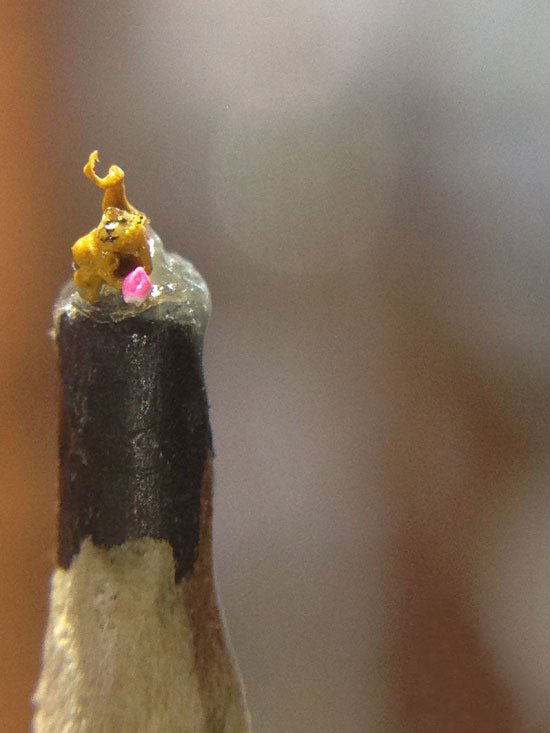 (World's smallest monkey sculpture, Image by gbtimes.com)
Art and celebration are inseparable, as they instinctively merge with each other into a single practice. With a rich history and extensive repertoire of craft, Chinese art undeniably forms the crux of the Chinese New Year celebrations, in both visual and ideological forms. Art is constantly developing and diversifying, with more genres and movements imminent. Chinese New Year customs and imagery are bound to affiliate themselves with artistic progress, while traditional notions amidst dynamic contemporary art will uphold Chinese identity and dignity.